Old Fashioned dessert : Awesome flavor
Apples are usually pretty cheap all year round. You can get them for a steal here pretty soon since fall is a coming. Hard to believe it will be cool in a month or two. 
My dad is a BIG apple pie fan. When I go over to visit, I usually bring him an apple pie. And it has to be home made, no store bought, and if I don't bring one I get the look and "What? No apple pie?. 
Now, my mother is not as big a fan of apple pie as he is. But, she really loves my sour cream apple pie. So, this is the one I take most of the time. Trying to please everybody with gluten free desserts is not easy, but this pie fits the bill.

Ingredients:
For the crumble:
1/2 cup sugar
1/3 cup coconut flour (or gluten free flour blend)
1/2 tsp xanthan gum
1 1/4 tsp Sweet spice blend (or cinnamon)
1/4 tsp salt
1/4 cup cold butter, cut in cubes

For the base:
1 unbaked gluten free pie crust (I used Whole foods brand)

For the filling:
5 to 6 cups sliced, peeled tart apples
1 tablespoon lemon juice
1 Tb cornstarch
1 cup sour cream
2 tablespoons milk or gluten free flavored creamer
Directions:
Preheat the oven to 400 degrees.
Roll out pastry to fit into a 9″ pie pan and line pie pan. In a large bowl or bowl of a stand mixer, combine the sugar, flour, spices, and salt. Cut in the butter until crumbly. In a separate bowl add apples, lemon juice, and 1 tablespoon of cornstarch mix to coat apple slices. Arrange half of the apples in rows in the pie pan.
Combine the sour cream and milk in separate bowl and spread over the top of the apples in pie pan. Arrange the other half of the apples over the sour cream mix in rows. Sprinkle all the crumb mixture on top. Place in oven and bake for 35-40 minutes or until bubbly and the crumb topping is brown. Remove pie pan from oven and let cool. Serve warm. 
Makes 6-8 servings.
This pie is very easy and a good beginner one. Whole Foods carries gluten free pie crusts in the freezer section. Just go buy one of those.They are very good tasting.
Happy Baking
Kathy
Photo Source: Taste of Home
If you want to see other recipes, click here for:
When it comes to mixers hands down the best one in my book is the KitchenAid Stand Mixer. I have had mine for years now and it still works the same as when I pulled it out of the box. This is one kitchen appliance you will never have to replace! Not only will it last you forever but it has so many attachments that you can buy for it like a pasta making attachments, a shredding attachment, meat grinder attachment, peel/core/slicing attachment just to name a few. The sky is the limit for this machine! To get one for yourself click on the link, happy mixing!!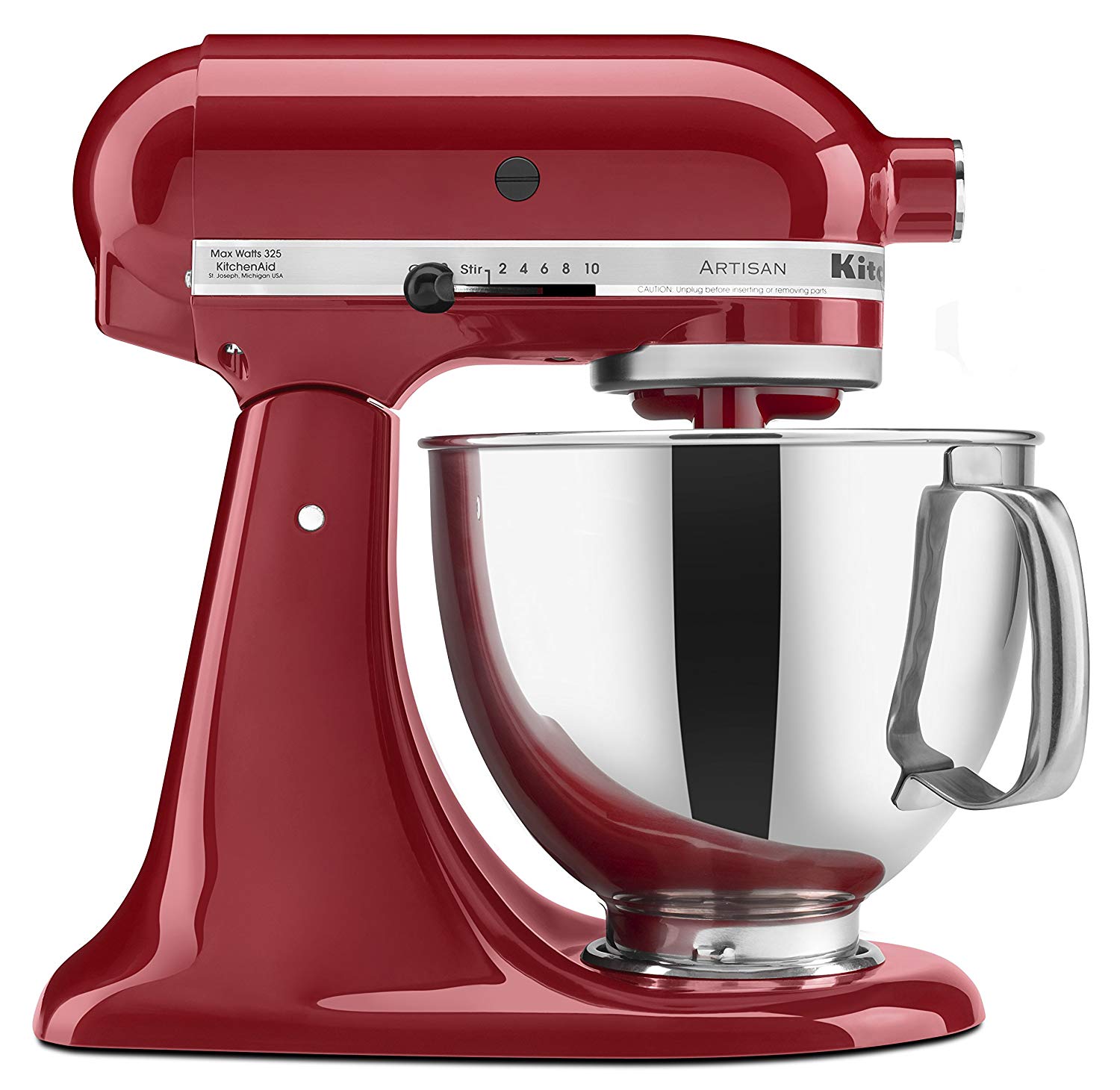 Who doesn't love pie!! For an amazing pie pan that works wonders try out the Emile Henry Pie Pans. This is a top notch pie pan and will last you years to come. The pan heats up evenly and conducts the heat very well making for a perfect pie crust every time!! The ceramic coating prevents chips and dings while making for a super cinchy clean up. Not only does it function perfectly but it is also a very pretty dish making for a beautiful presentation! Click on the link to try one out, you will be amazed at how wonderful your pies will turn out!!