Spicy Black Bean Taco Wraps with Fresh Guacamole
These gluten free vegetarian spicy black bean taco wraps are perfect for Meatless Mondays or anytime you want to get a plant-based meal on the table in around 20 minutes. I love all the fresh ingredients in this dish it makes eating healthy taste good too!
Prep time: 15 minutes
Cook time: 5 minutes
Serves: 4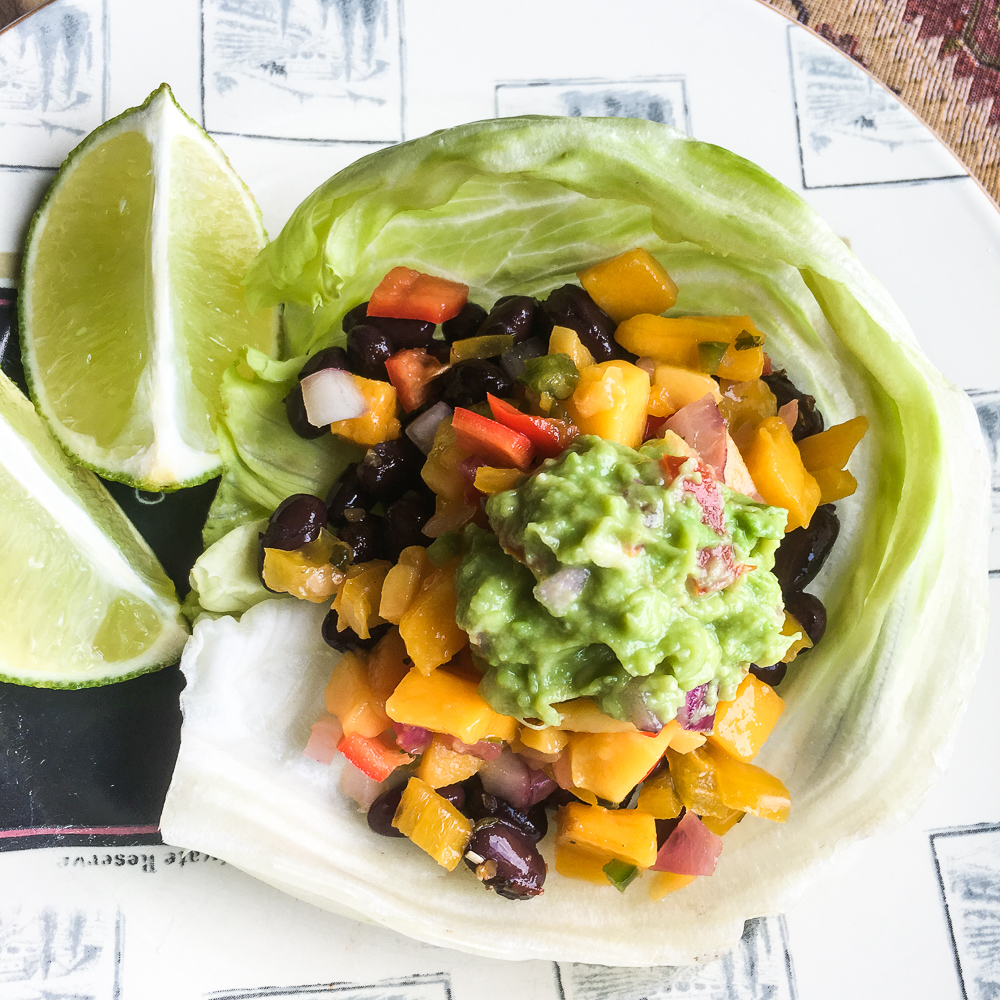 Ingredients:
2 T. extra virgin olive oil
1 15-oz. can black beans, drained and rinsed
2 T. water
1 t. ground cumin
½ t. chili powder
1 t. smoked paprika
¼ t. cayenne pepper
¼ t. dried Mexican oregano
Sea salt and black pepper, to taste
Optional: ½ medium red bell pepper, finely diced
Guacamole Ingredients:
2 large ripe avocados, pitted
1 medium tomato, seeded and diced
3 T. fresh lime juice
2 T. fresh cilantro, minced
½ medium jalapeño, finely diced
Sea salt and black pepper, to taste
To Serve:
Spicy Mango Salsa*
Iceberg, butter, or Romaine lettuce leaves for wrapping
Directions:
Heat olive oil in a skillet over medium heat. Add beans, water, cumin, chili powder, smoked paprika, cayenne, and Mexican oregano. Season with salt and black pepper, to taste, and stir to combine.
Cook, stirring occasionally, until the beans are warmed through and the spices become fragrant, around 4-5 minutes. Remove from heat and set aside.
While the beans are cooking, mash the avocado in a small glass or other non-reactive bowl. Add tomato, lime juice, fresh cilantro, and jalapeño. Season with salt and black pepper, to taste, and stir to combine. Set aside.
Transfer warm beans to a serving bowl and add diced bell pepper, if using. Sprinkle with additional spices, if desired. Serve immediately with large lettuce leaves for wrapping, along with fresh guacamole and this spicy mango salsa.
Enjoy!
Kathy
If you click on any of the links on this post, I will receive a small commission for it. Thank you for helping me to keep this blog going. It is greatly appreciated.
My most used item in the kitchen is my skillet! Having a good one that will last a long time is really important to me. I have found that the Le Creuset Skillet has been my go to skillet for most of my dishes, makes for an easier cleanup than a regular cast iron skillet too.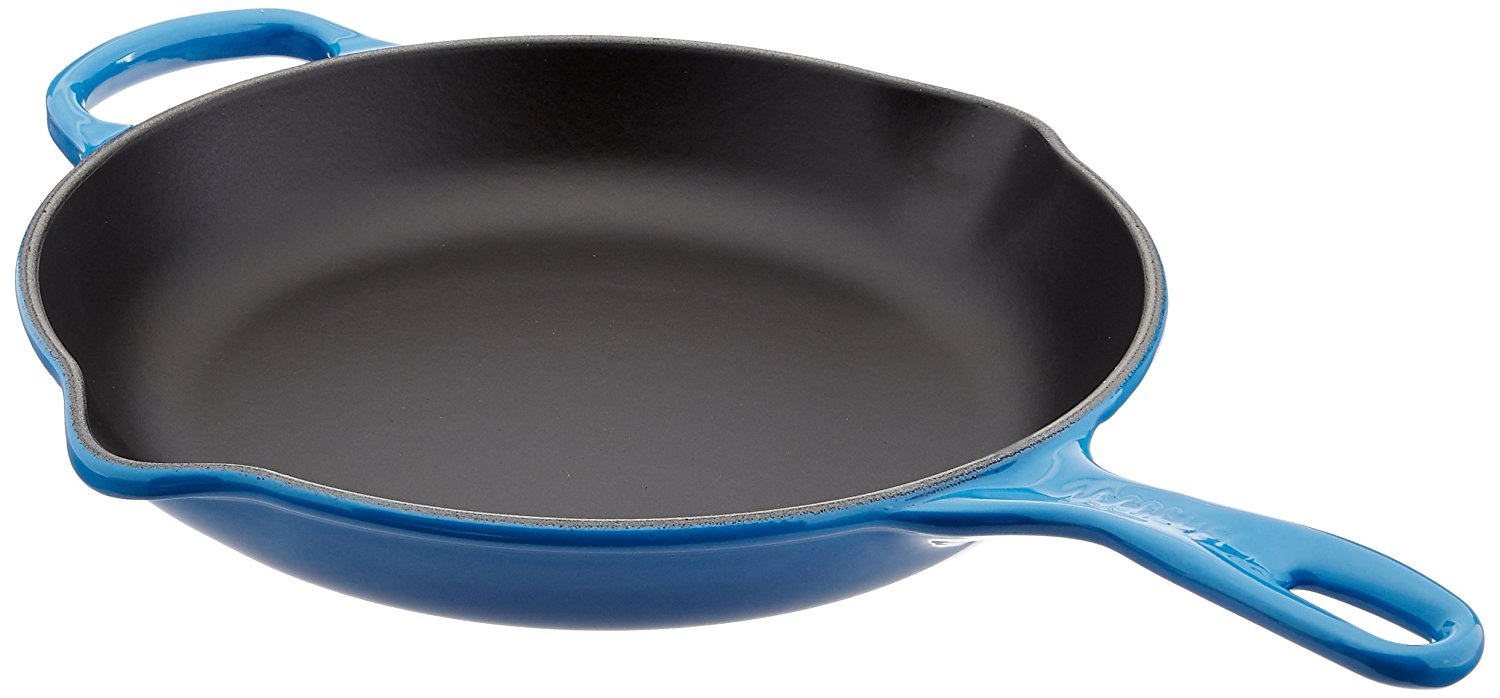 For a beautiful presentation use some serving bowls that have a pop of color to them compared to plane white ones. It will make your guests feel like they are dinning in an authentic Mexican restaurant.