Chicken with Gluten Free Pecorino Cream Sauce
Pecorino Romano is a well known and distinctive Tuscan cheese made from 100% sheep's milk. It is sometimes used interchangeably in recipes with the more mild Parmesan. However due to Pecorino's stronger flavor profile, this isn't really an ideal swap.
Here, the stronger flavor of Pecorino Romano is balanced with an equal amount of Parmesan to create a flavorful cream sauce that isn't overwhelming. Of course, the ratio of Pecorino to Parmesan can be easily adjusted up or down to suit individual tastes.
Prep time: 10 minutes
Cook time: 20-25 minutes
Serves: 6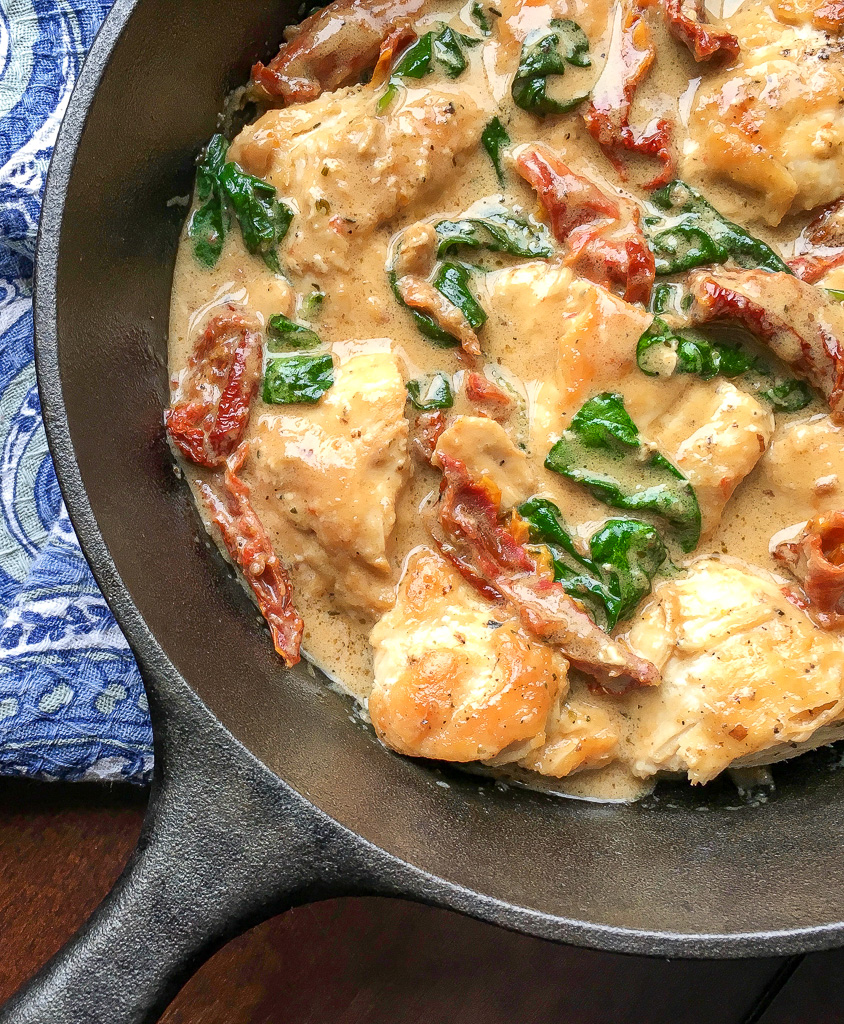 Ingredients:
2 lbs. boneless, skinless chicken breasts
3 T. extra virgin olive oil
4-5 large cloves garlic, smashed
¾ c. half and half
1 c. chicken broth, preferably organic (gluten free, check labels)
2 t. dried oregano
1/3 c. Pecorino Romano cheese, freshly grated
1/3 c. Parmesan cheese, freshly grated
½ c. sun-dried tomatoes, chopped
1½ c. baby spinach
Sea salt and black pepper, to taste
Directions:
Place chicken breasts between two layers of plastic wrap and pound with a meat mallet or rolling pin to a uniform thickness. Discard plastic and transfer chicken to a clean work surface. Cut into bite-sized pieces and set aside.
Heat olive oil and garlic in a large high-sided skillet over medium-high heat. Sauté garlic for several minutes until golden brown. Remove garlic with a slotted spatula and discard.
Add chicken to hot skillet and cook until golden brown on each side, approximately 3-4 minutes per side. Season with salt and black pepper, to taste. Remove chicken from skillet and set aside.
Add half & half and chicken broth and scrape up any brown bits from the bottom of the pan with a spatula. Add oregano and grated cheese to skillet and whisk until cheese is completely melted, approximately 3-4 minutes.
Reduce heat to just below medium and add the sun-dried tomatoes and baby spinach. Simmer for 3-4 minutes, stirring occasionally, or until tomatoes are softened and the spinach wilts.
Add chicken and its juices back to skillet and simmer for another 3-5 minutes, or until chicken is heated through. Taste and adjust seasonings, as desired. Remove from heat and serve immediately.
Enjoy!
Kathy
If you click on any of the links associated with this blog we will receive a small commission! Thank you for your continuous support!!
As I sit here and write this recipe up I'm remembering all the delicious smells that were wafting through my kitchen! I used my Lodge Cast Iron Skillet for this recipe and it turned out amazing. Just make sure you are following all manufacturer suggestions for proper seasoning and caring for your cast iron skillet. I swear by my cast iron skillets and have them in all different sizes, for this recipe I used my 12 inch skillet. Click on the link to pick up the one I used for this recipe!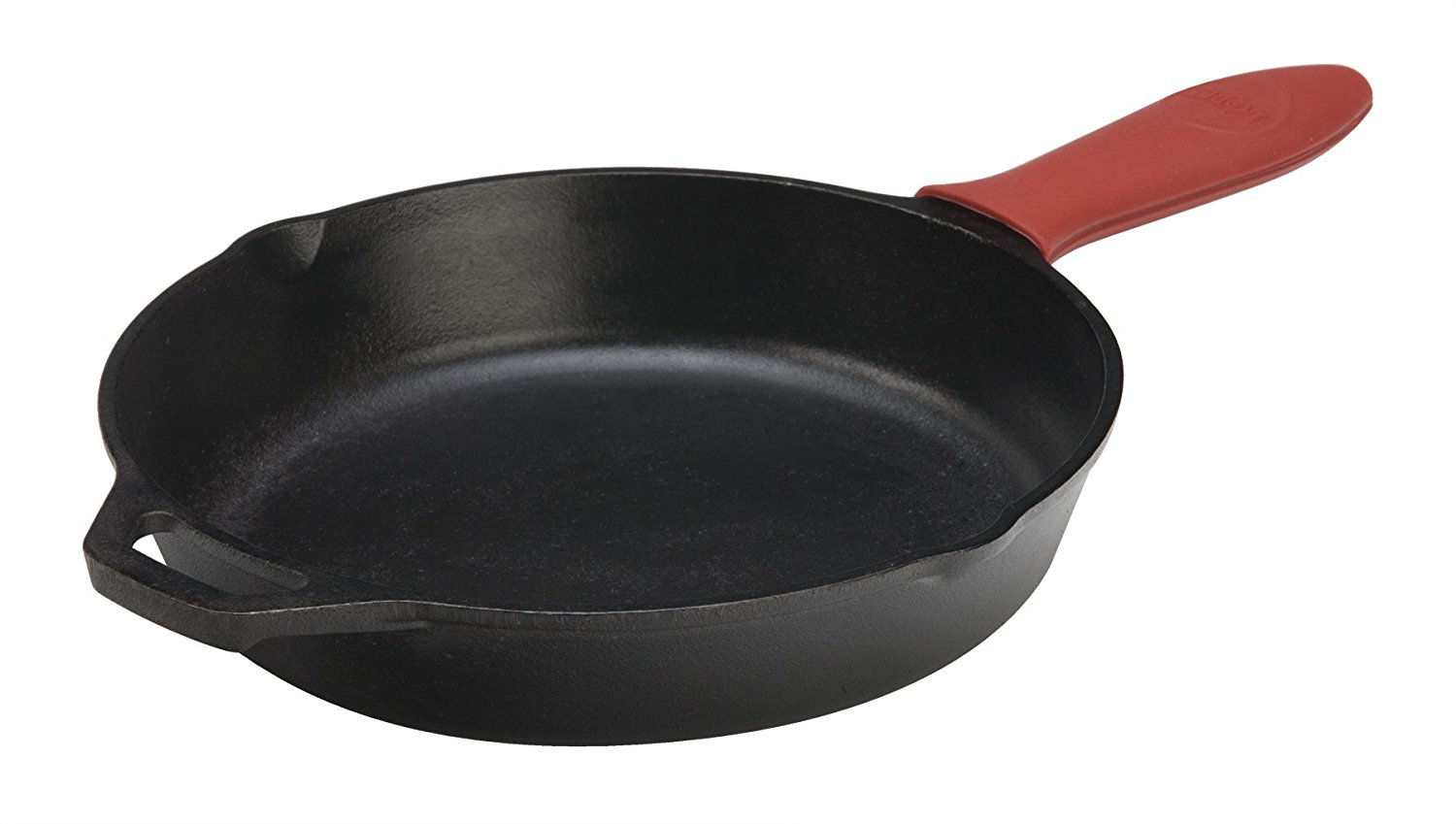 When it comes to tenderizing your meat you can use a rolling pin or meat tenderizer either way will bring you the same results, sometimes the rolling pin isn't heavy enough for me to get the job done so I end up having to put a lot of force into it so I prefer using a meat tenderizer instead. I used my KitchenAid meat tenderizer to make the chicken the thickness I wanted for this recipe. They are not to expensive and if your like me and love all meats in general you will use it all the time, completely worth the money spent. If you don't have one click on the link or picture and it will pop you over to where you can purchase one!