Easy Gluten Free Spicy Roasted Cauliflower
This is a perfect side dish for a quick and easy weeknight meal. Just toss it all together and pop it in the oven for a flavorful, low carb gluten free side that pairs well with everything from poultry to beef and pork roasts.
Prep time: 5 minutes
Cook time: 25-27 minutes
Serves: 4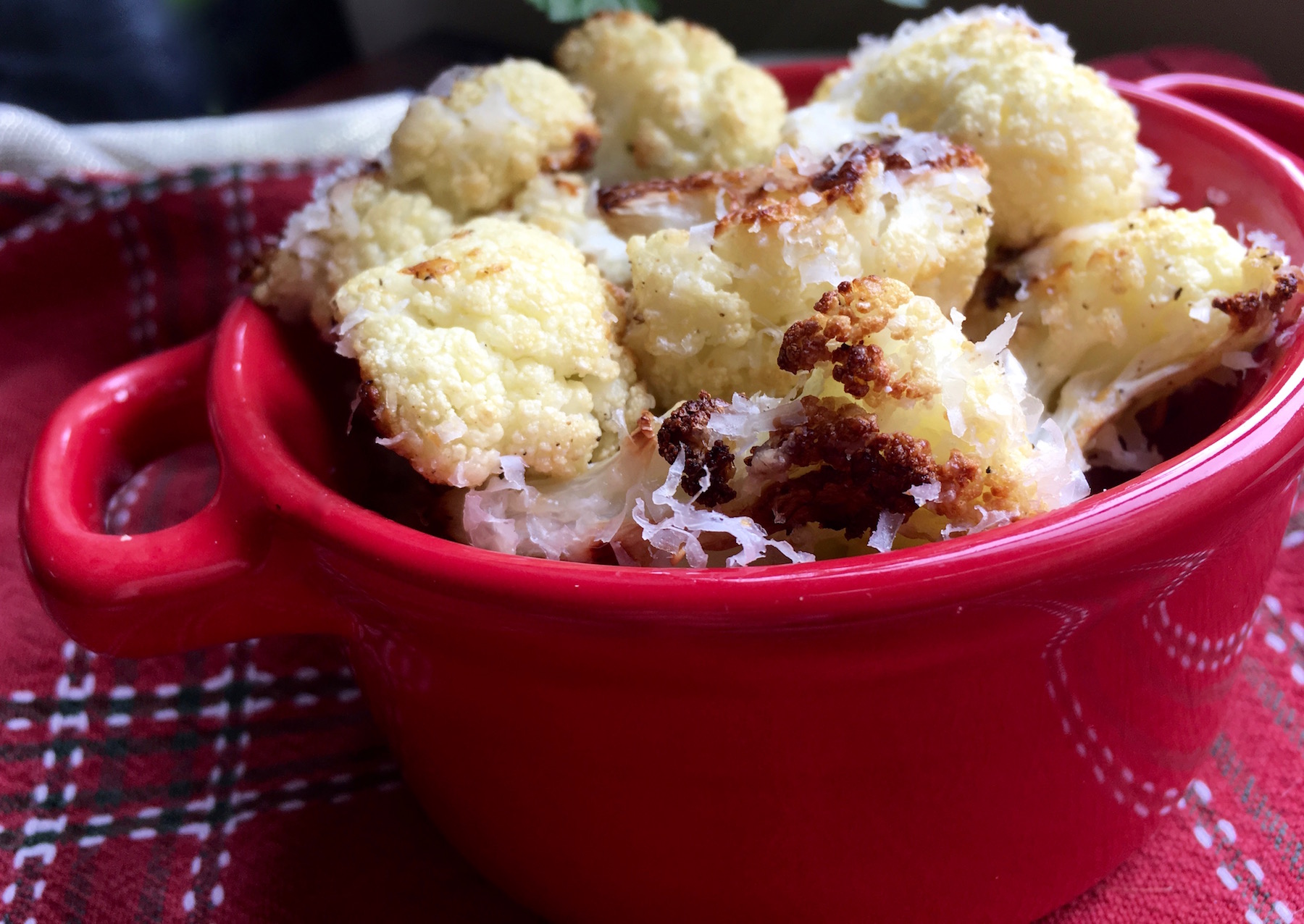 Ingredients:
1 large head cauliflower, rinsed, dried, and separated into florets
3 T. extra virgin olive oil
2 – 3 cloves garlic, peeled and finely minced
2 t. crushed red pepper flakes
Salt and freshly ground black pepper, to taste
½ c. Parmesan cheese, freshly grated, divided
Directions:
Preheat oven to 450˚F and line a large, rimmed baking sheet with parchment paper.
Add cauliflower florets, olive oil, minced garlic, and crushed red pepper flakes to a large bowl and toss to coat. Season with salt and pepper, to taste.
Spread seasoned cauliflower on prepared baking sheet in a single layer. Roast for 20-25 minutes at 450˚F, stirring once to ensure cauliflower cooks evenly.
Remove baking sheet from oven and set the broiler to high. Evenly sprinkle cauliflower with ¼ cup freshly grated Parmesan cheese and place under the broiler until golden brown (approximately 2 minutes).
Remove from oven and sprinkle with remaining Parmesan cheese and serve immediately.
Enjoy!!
Kathy
If you click on any of the links associated with this post we will receive a small commission!!! Thank you for supporting my recipe addiction!!
When it comes to baking sheets you cannot go wrong with the USA baking sheets! They are professional quality and some of the best baking sheets I have ever used! USA baking sheets have an Americoat nonstick coating that will let your goodies slide right off the pan with ease! Just a bit of water and soap is all you need to clean them up in a cinch! Click on the link to try them out for yourself!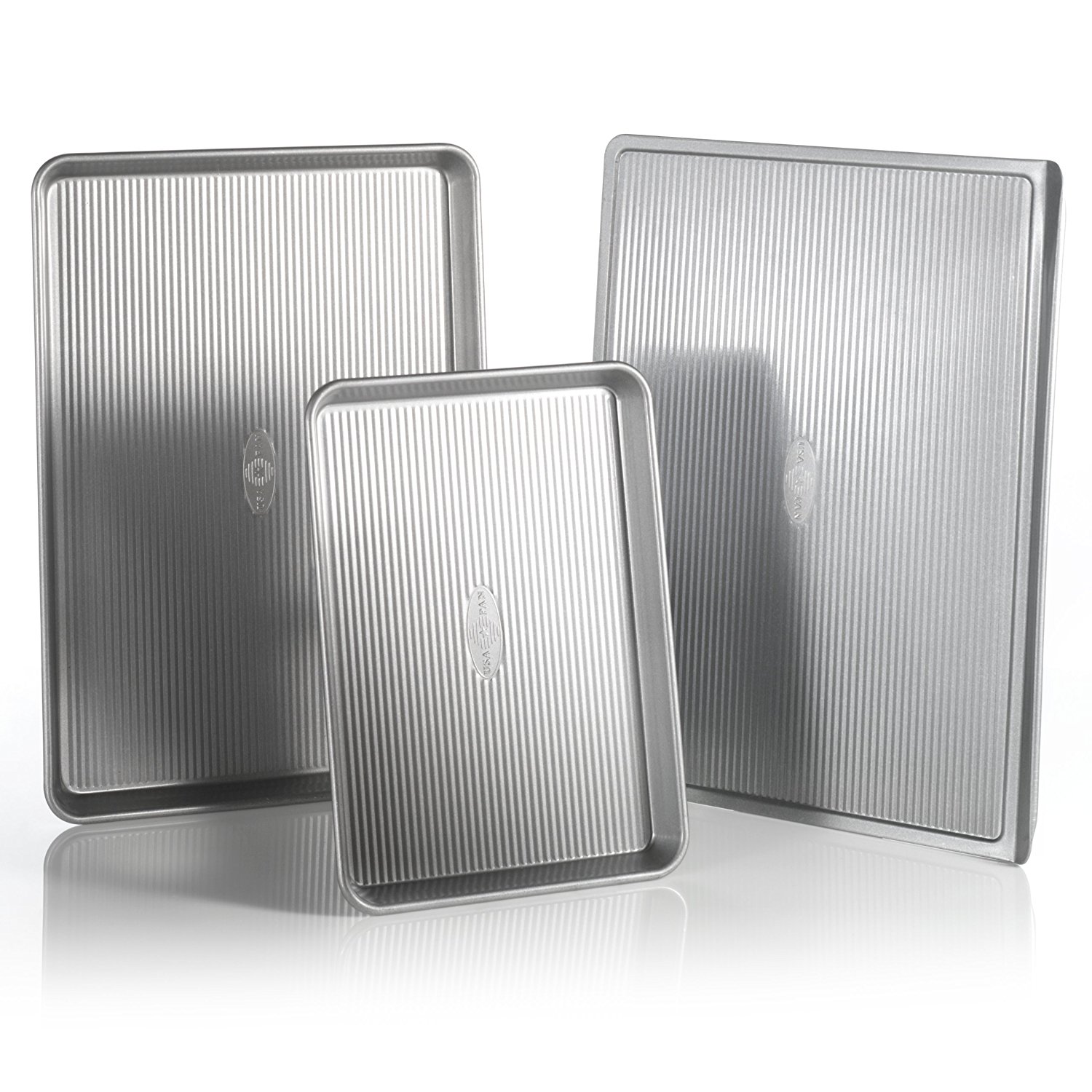 For a good set of heatproof bowls I used the Pyrex Mixing Bowls. They are perfect for all your mixing needs along with melting chocolate and many other applications. They are also not badly priced and come in a variety of different sizes. Click on the link and get some for your kitchen.