Gluten Free Creamed Spinach Stuffed Pork Chops
This flavorful gluten free one-pan meal only takes about half an hour to get on the table, so it is perfect for those busy weeknights when you want something a little healthier than take out.
Prep time: 5 minutes
Cook time: 25–30 minutes
Serves: 4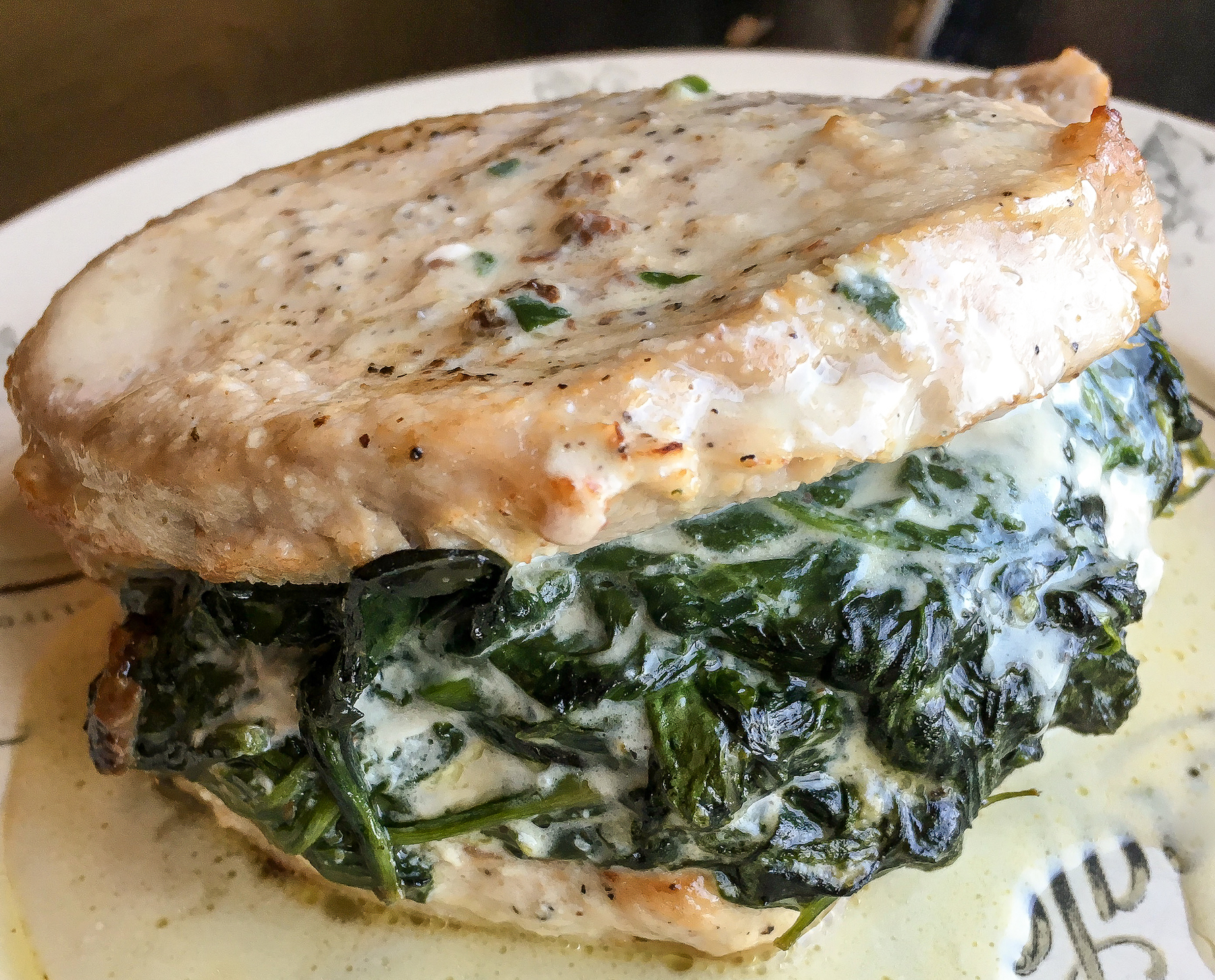 Ingredients:
4 boneless pork chops, 1" thick
Salt and black pepper, to taste
2 T. extra virgin olive oil, divided
2-3 cloves fresh garlic, finely minced
12 oz. fresh spinach, rinsed and dried
4 oz. cream cheese, softened and divided
2 T. sour cream
1 c. organic, sugar-free chicken broth (gluten free, check labels)
Directions:
Cut each pork chop with a sharp knife along one side to form a pocket, being careful not to cut all the way through. Season each side with salt and black pepper, to taste, and set aside.
Heat 1 tablespoon olive oil and garlic over medium heat in a large, high-sided skillet. Cook until garlic turns fragrant and golden brown, approximately 2-3 minutes.
Working in batches if necessary, add fresh spinach to the skillet and cook until it wilts, stirring constantly.
Add 3 ounces of the cream cheese and sour cream to the skillet and stir until spinach is coated and the cheese is completely melted. Season with salt and black pepper, to taste, and remove from heat. Let cool slightly before stuffing each pork chop with an equal amount of the spinach mixture, removing all of the spinach mixture from the pan in the process.
Add remaining tablespoon olive oil to the same skillet and heat over medium-high heat. Add stuffed pork chops to hot skillet and cook approximately 3-4 minutes per side or until pork is browned and cooked through. Remove pork chops from skillet and transfer to a serving dish. Cover with foil to keep warm and set aside.
Add chicken broth and remaining cream cheese to the skillet and cook over medium-high heat. Scrape up brown bits from bottom of the pan while stirring to incorporate the cream cheese into the sauce. Continue cooking until sauce is reduced by one half, approximately 6-8 minutes. Remove from heat and season with additional salt and black pepper, if desired.
To serve, spoon some pan sauce over each stuffed pork chop and enjoy immediately.
Enjoy!!
Kathy
If you click on any of the links associated with this page we will receive a small commission!!  Thank you for supporting my recipe addiction!!!
As we have talked about in many other recipes, for a great skillet use the Le Creuset Cast Iron Skillet. This skillet can handle anything from frying to baking. I recently made a skillet cookie with this pan and it turned out fantastic! I served it with a scoop of ice cream on top, which my husband loved, and even the non gluten free guests thought it was delicious! To pick one up for your kitchen click on the picture or link.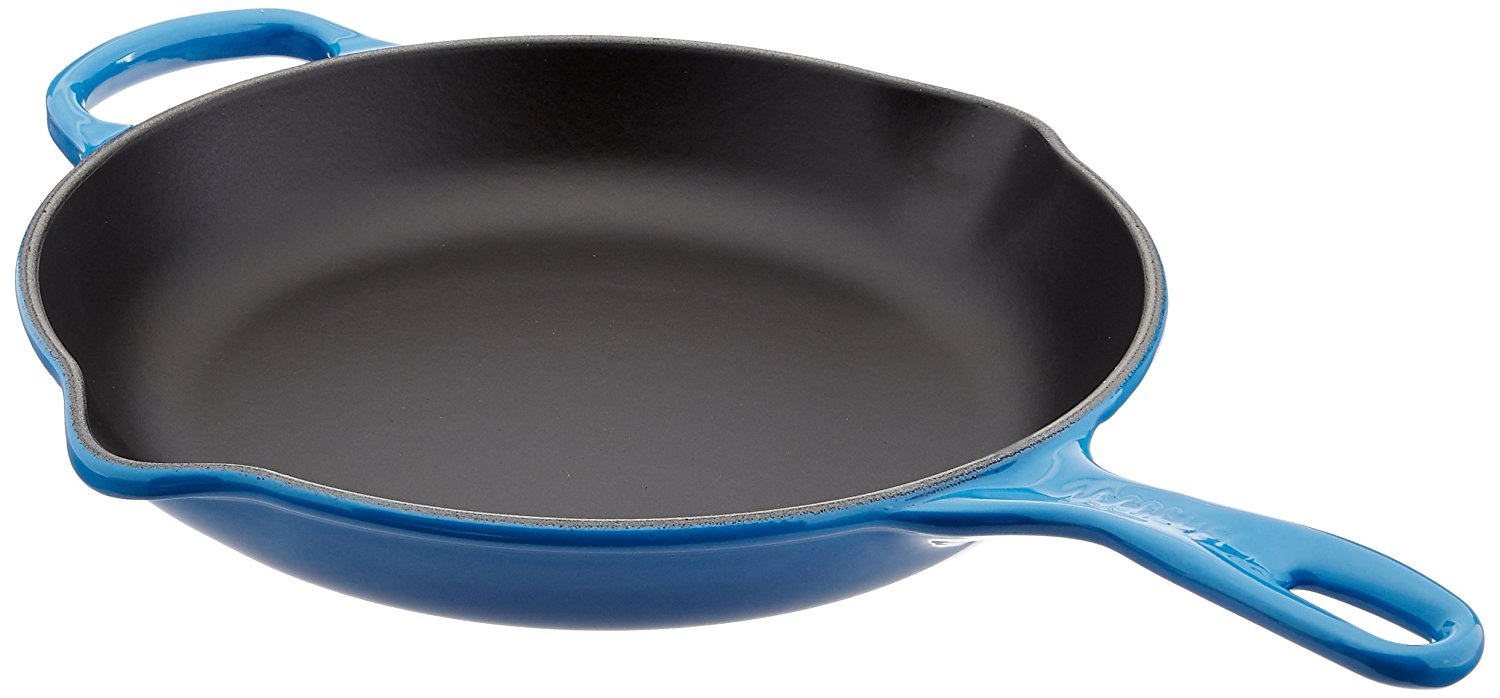 Presentation is always key. I always want to make my food look as good as it tastes! Even with a simple meal I try to spice it up with a pretty serving platter or fun plate. I used a simple white plate as pictured above but try this serving platter instead to add a pop of color to your table! To buy this serving platter click on the picture or link!!