Gluten Free Bacon, Goat Cheese & Basil Stuffed Chicken Breasts
This delicious gluten free stuffed chicken was a huge hit with my family. With it only taking about 45 minutes its a perfect weeknight meal!
Prep Time: 15 minutes
Cook Time: 25-30 minutes
Serves: 4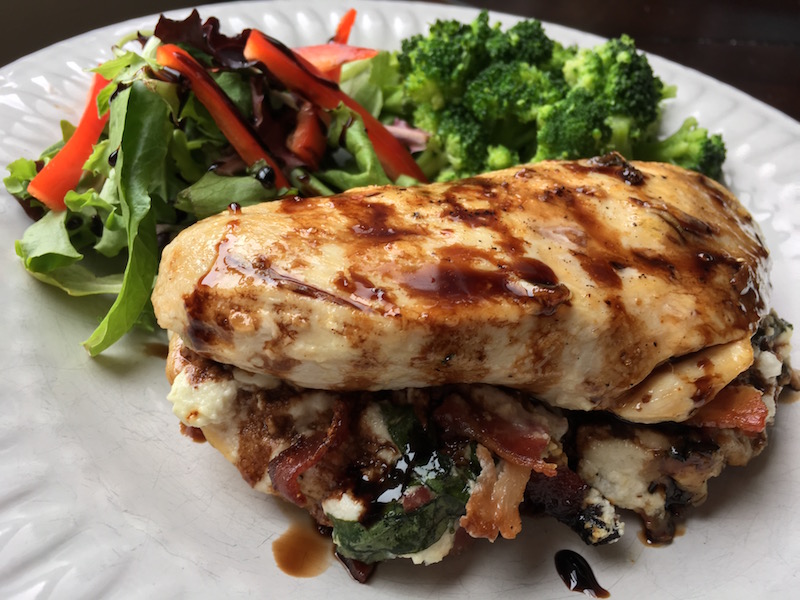 Ingredients:
2 T. extra virgin olive oil
4 6-oz. boneless, skinless chicken breasts
4 oz. goat cheese, divided
6 strips of cooked bacon, crispy and crumbled
6 basil leaves, rolled and sliced thin
Salt and pepper, to taste
1 c. balsamic vinegar
Directions:
Preheat oven to 375 degrees.
Butterfly the chicken by running a sharp knife horizontally through the thickest part of each breast. Place one hand on top of the breast to stabilize while holding the knife parallel to the work surface while cutting. Do not cut all the way through. Open the breast so both halves can lie flat.
Season the exposed surface with salt and pepper, then add 1/4 of the goat cheese, crumbled bacon, and sliced basil leaves to each breast. Fold the breasts in half so the cheese mixture is surrounded by chicken breast on the bottom, back and top. Secure with long wooden toothpicks, if desired.
Heat olive oil over medium-high heat in a large oven-safe skillet. Once hot, add the stuffed chicken breasts to the pan to sear. Once browned on the bottom, carefully turn each breast over and repeat on the other side. Season top and bottom with salt and pepper, if desired, during this process.
Place skillet in preheated oven and cook until an instant read thermometer reads 165 degrees when inserted, approximately 25-30 minutes. Remove from the oven and cover until ready to serve.
A few minutes before removing the chicken from the oven, start making the balsamic glaze. Heat balsamic vinegar in a small sauce pan over medium-high heat. Stir while heating until the vinegar is reduced to about 1/3 of its original volume. It will form a thick, syrupy consistency when it is ready.
To serve, place a stuffed chicken breast on each plate and drizzle with balsamic glaze. Pairs well with a mixed green salad or roasted vegetables.
Enjoy!!
Kathy
If you click on any of the links associated with this blog we will receive a small commission!! Thank you for keeping me blogging!!!
I am absolutely in love with my All Clad Skillet! I use it almost everyday, from being non stick to oven safe this pan really does it all. It is a little on the pricey side but well worth the investment! I have had mine for years now and it still works like its brand new!

To verify that your chicken is fully cooked and that you aren't serving under cooked food use an Instant Read Meat Thermometer. Just insert the probe into the center of the of largest piece of meat on the tray to make sure its fully cooked. The one I use is waterproof and comes with a long enough probe so you can use it when grilling as well. Click on the link or picture to get yours.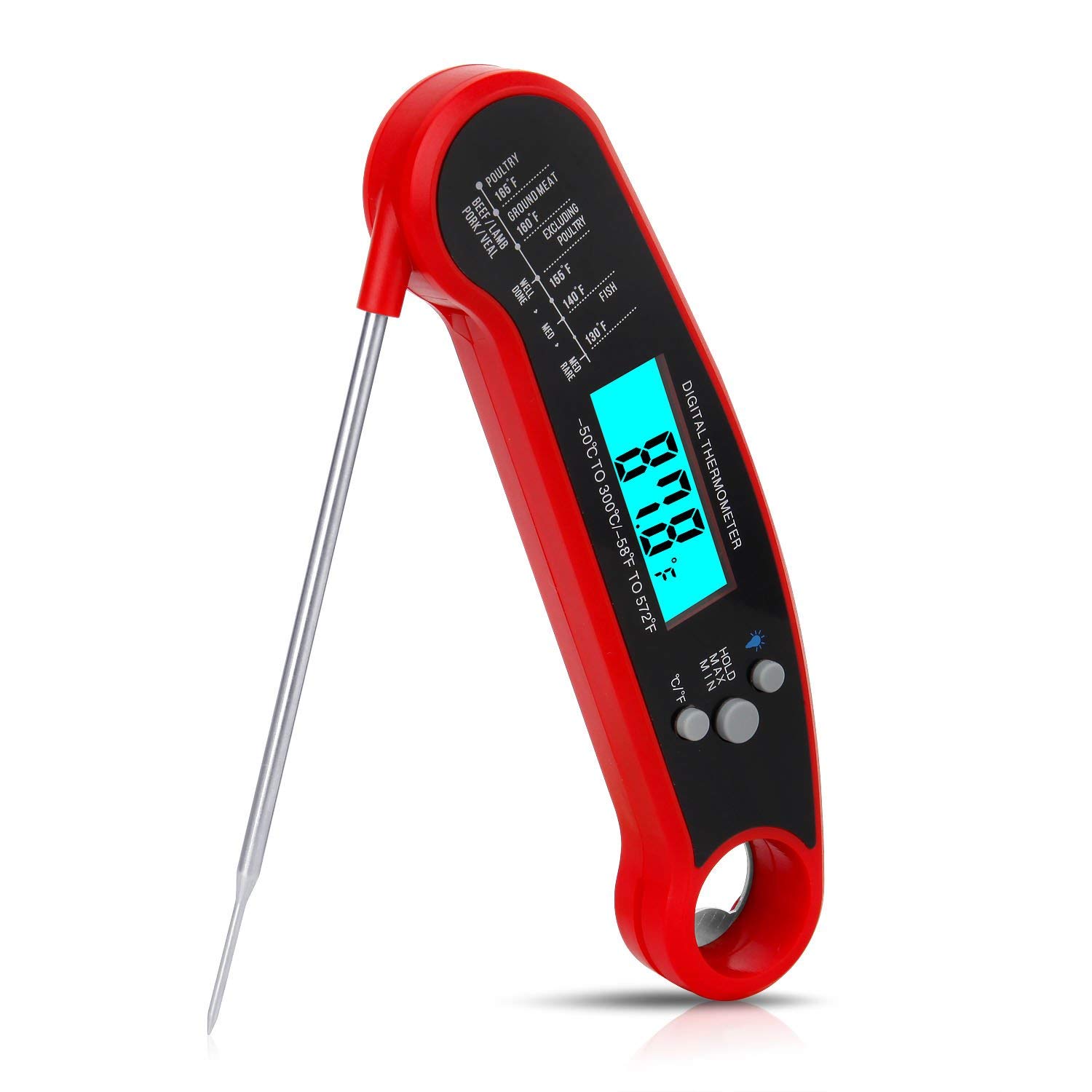 For a great saucepan that will last you a long time try out the All Clad Saucepan. They cook evenly and are easy to clean. The handle is riveted on with huge rivets, its never coming off, and feels really comfortable in your hand. In the past I have tried many different saucepans and this is the one that has worked the best for me and lasted the longest. While a little on the expensive side of life I feel that if your going to make an investment on some good cookware then you cannot go wrong with this saucepan. Click on the link and try it out you will be happy you did!