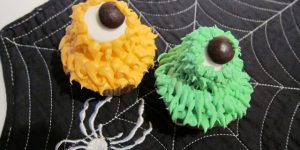 The weather has started to turn a little bit here. Seems the 100 plus temps have taken a break and now the lower 90 temps have moved in. Hey! That's better than 107! We really won't see the lower 80's for at least another month. That's the fun of living in the southwest deserts.
Because of that, Halloween has always been a gamble. Every year I would sit down with my kids and we would try to come up with costumes that could be done in layers. There was a 50/50 chance of either roasting in the outfits or having to put on a sweater because we got a "cold" snap (upper 60's for us). 
We sure had a lot of fun each year. I don't remember a time we didn't make our own costumes. The final two weeks before Halloween, my sewing machine was really humming trying to get everything ready. And the candy! Good grief. Enough to make any youngin' have sugar highs for at least a month.
So, for the "scary" and "spooky" month of October, we're gonna have fun! Use these recipes and plan your own gluten free Halloween party. If you haven't done one for awhile, now's the time. Get out all your cute plates, decorate the house, bob for apples, make treats and put on some scary movies to watch. It's time to celebrate again!
These gluten free cupcakes may look complicated, but they're not. The "hardest" part is putting on the icing.
Gluten Free Cupcakes for Halloween
The One-Eyed Monsters

Ingredients: 
Gluten Free Cake Mix of choice I like King Arthur Flour
Ingredients to make cupcakes as per the box
2 cans of gluten free white frosting
Food paste colors in orange and green (I use AmeriColor Gel Paste)
Large sized marshmallows
Junior Mint for the eye (the regular size not mini's)
Equipment:
Oven, cupcake papers, muffin tin, hand held mixer, bowls, spoons, zip type quart size bags or piping bags, round decorating tip, Food Coloring
Directions: 
Bake the cupcakes as directed on the box. Cool completely. Place one can of frosting in two separate bowls big enough to allow to mix up with the food coloring. Squirt in about 7 to 9 drops of orange food coloring in one and green food coloring in the other. Go ahead and mix up really well until no white streaks can be seen. Place icing in a piping bag with a round decorating tip or zip seal bag and snip the tip of the bag open to create a small hole. 
If your frosting is rather soft (mine was) go ahead and refrigerate for about 30 minutes to firm up.
Now the fun part! Take a large marshmallow and cut the bottom off at an angle (see the picture).
Frost the top of the cupcake and place your cut marshmallow on top. Start squeezing out frosting "fur" beginning with the bottom of the marshmallow and working your up. Don't cover the top of the marshmallow. That's your eye!
Then go around the cupcake and finish your "fur".
Place a dot of frosting on the Junior mint and place on your cupcake. 
All done! Repeat until all the cupcakes are decorated. Place them in the fridge to firm up the frosting before you serve. If you want to have some fun, you could put both orange and green "fur" on your monsters. Up to you. It was just easier to do one color at a time. But get creative! 
Enjoy!!
Kathy
If you click on any of the links associated with this post we will receive a small commission!! Thank you for your continuous support!!
Here's the hand mixer I use all the time. It has never burned up on me. And will even mix chocolate chip cookie dough. Pretty awesome!
It's my Kitchen Aid Hand Mixer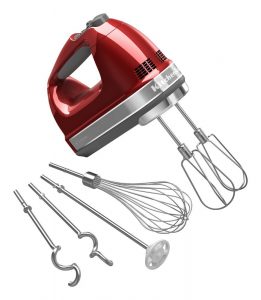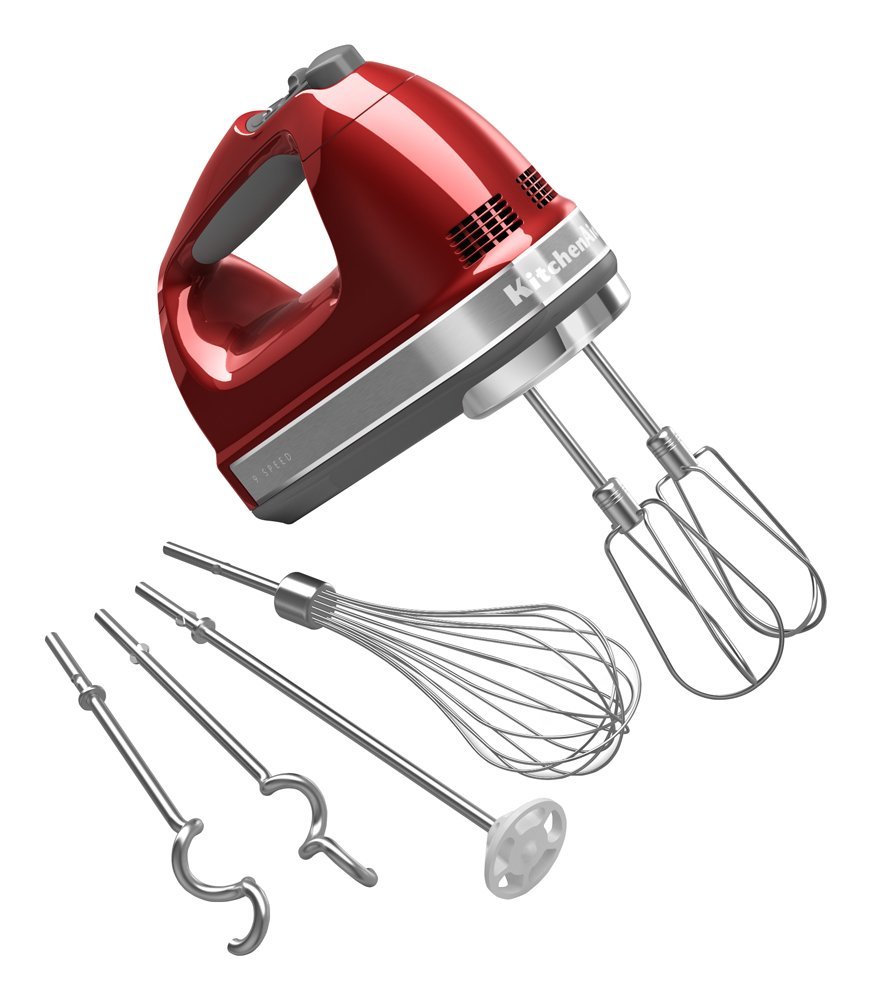 Hope you enjoy these for your next party!

For super amazing food coloring that has beautiful color you have to try the AmeriColor Food Coloring! This pack of 12 different colors is some of the best food coloring I have ever tried! Most others I've used take almost the whole bottle to change the color of icing, dough, or anything else really. I linked on here is one of the packs I started out with and it pretty much has every color you need!! Click on the link or picture to check it out!!

For a good set of mixing bowls you need a set of the Pyrex Mixing Bowls. They are perfect for mixing and many other applications. They are also not badly priced and come in a variety of different sizes. These mixing bowls are microwave and dishwasher safe as well. Click on the link and get some for your kitchen.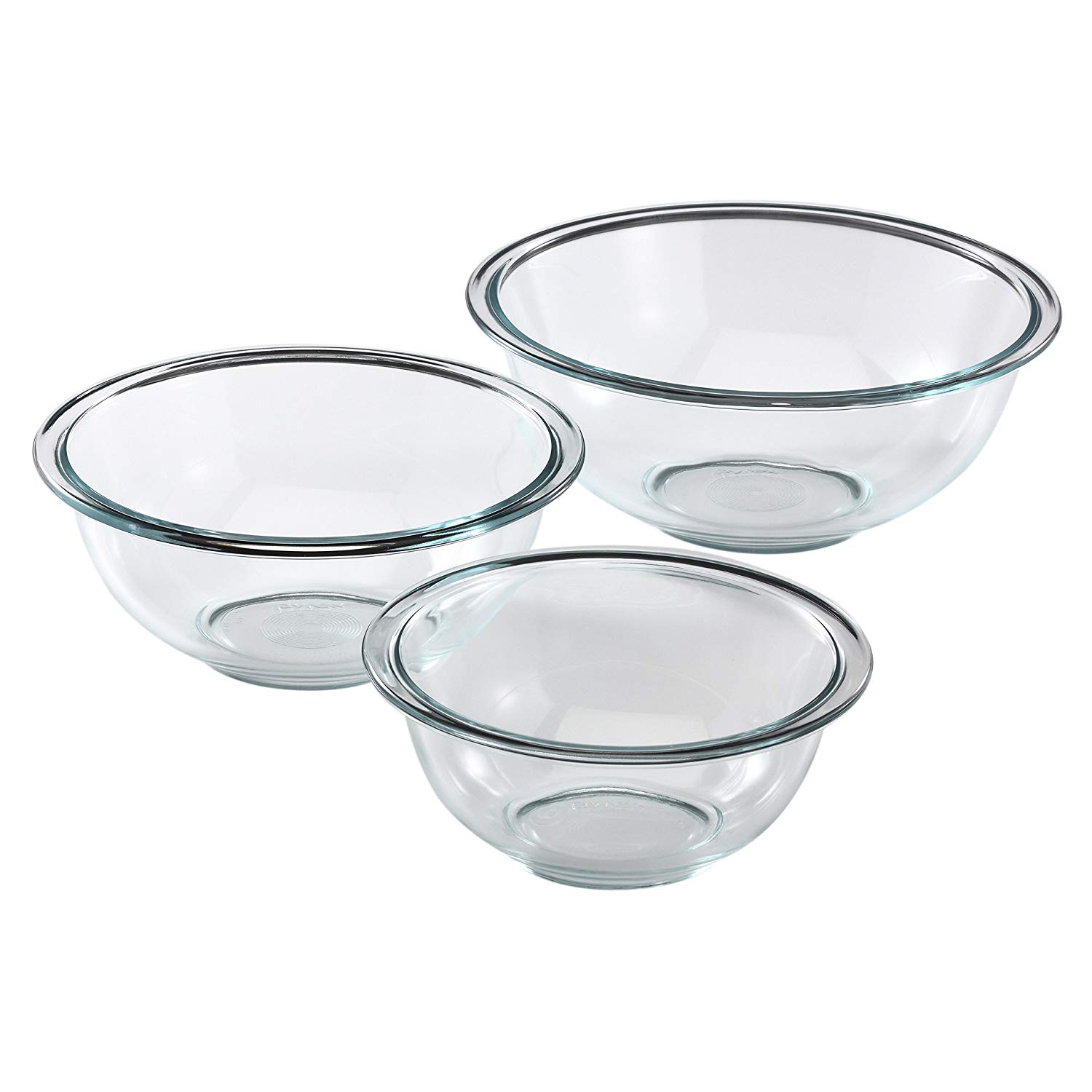 If you found this recipe fun, take a peak at my GF Halloween Cookbook.  The recipes are very similar to this one (In fact, this recipe is in the book) and all the directions are there for your best Halloween Party Ever!