Easy Refried Beans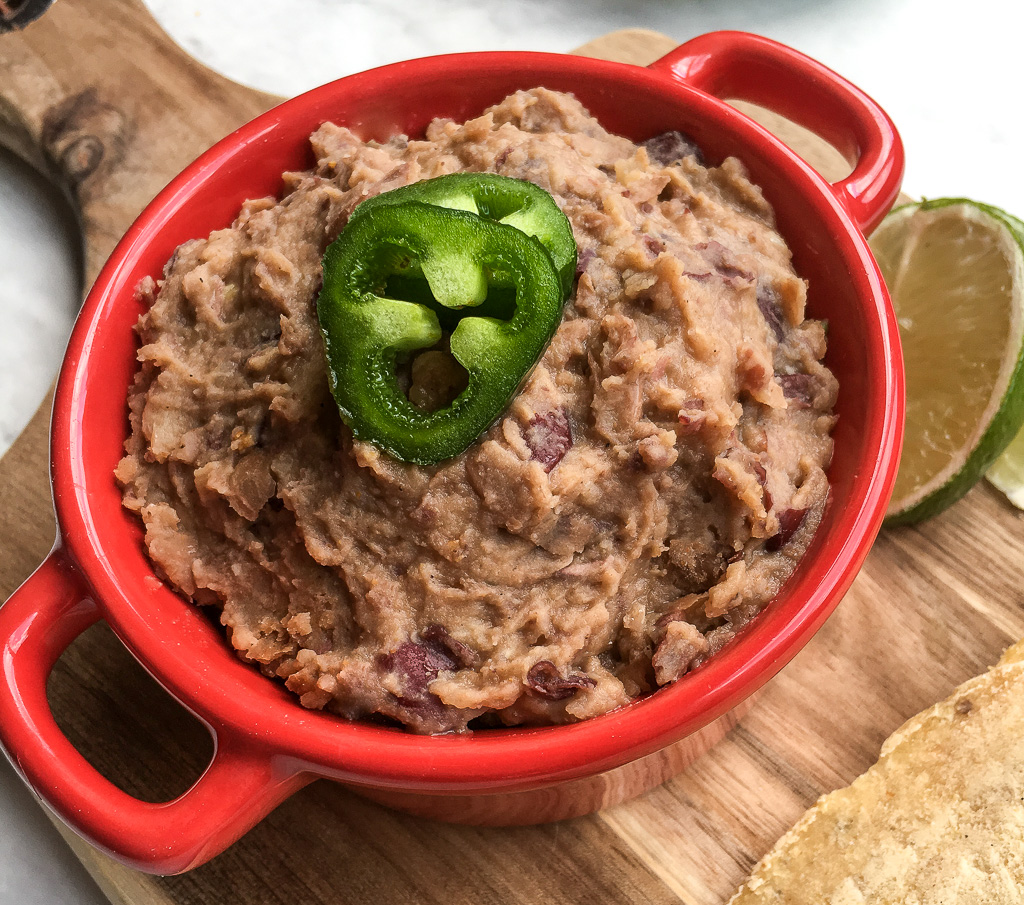 Traditionally, refried beans are made from pinto beans. I decided to add in some red kidney beans to shake things up a bit. I like them, but if your family wants a traditional version, then just omit them and add in one more can of pinto beans.
This quick and easy recipe is perfect for busy weeknight meals or whenever you want a healthy, meatless side dish for your favorite Mexican or Tex-Mex entrees.
You can also use refried beans for tostadas, burritos, adding to tacos along with the meat filling for a change. Go ahead and plop on top of tortilla chips for nachos with some grilled meat or vegetables. The possibilities are pretty much endless.
Oh, and they make a great dip. Just stir in a little salsa and if you want it hot and bubbly, pop in the oven with some shredded cheese on top.
Prep time: 10 minutes
Cook time: 15 minutes
Serves: 4
Tip: For a more flavorful and authentic variation, substitute bacon grease for the olive oil in this recipe. Talk about taking refried beans over the top!
Ingredients:
3 T. extra virgin olive oil
½ medium yellow onion, diced
2 garlic cloves, minced
Sea salt and black pepper, to taste
2 16-oz. cans pinto beans, rinsed and drained
1 15-oz. can red kidney beans, with liquid
1 T. ground cumin
1 t. chili powder
½ t. smoked paprika
Optional:
½ t. crushed red pepper flakes
Fresh cilantro, to serve
Directions:
Heat olive oil in a large skillet over medium-high heat. Add onion and garlic and season with salt and black pepper, to taste. Cook, stirring occasionally, until the onion is soft and translucent, approximately 4-5 minutes.
Reduce heat to medium and add beans, ground cumin, chili powder, smoked paprika, and crushed red pepper flakes, if using. Cook, stirring occasionally, until the beans are heated through and start to break apart slightly, approximately 8-10 minutes.
Remove from heat and puree beans with an immersion blender or a potato masher until almost smooth. Serve topped with fresh cilantro, if desired.
My family loves, loves, loves Mexican food. So I will be sharing more this month.
To lots of tacos! Enjoy!
Kathy