Gluten Free Tri-Color Roasted Rosemary Potatoes
These colorful gluten free roasted potatoes pack a ton of flavor into every bite thanks to the winning combination of fresh rosemary paired with garlic and sautéed onions. What's more, they really dress up your dinner plate – and they're super easy to make!
Prep time: 10 minutes
Cook time: 25-30 minutes
Serves: 4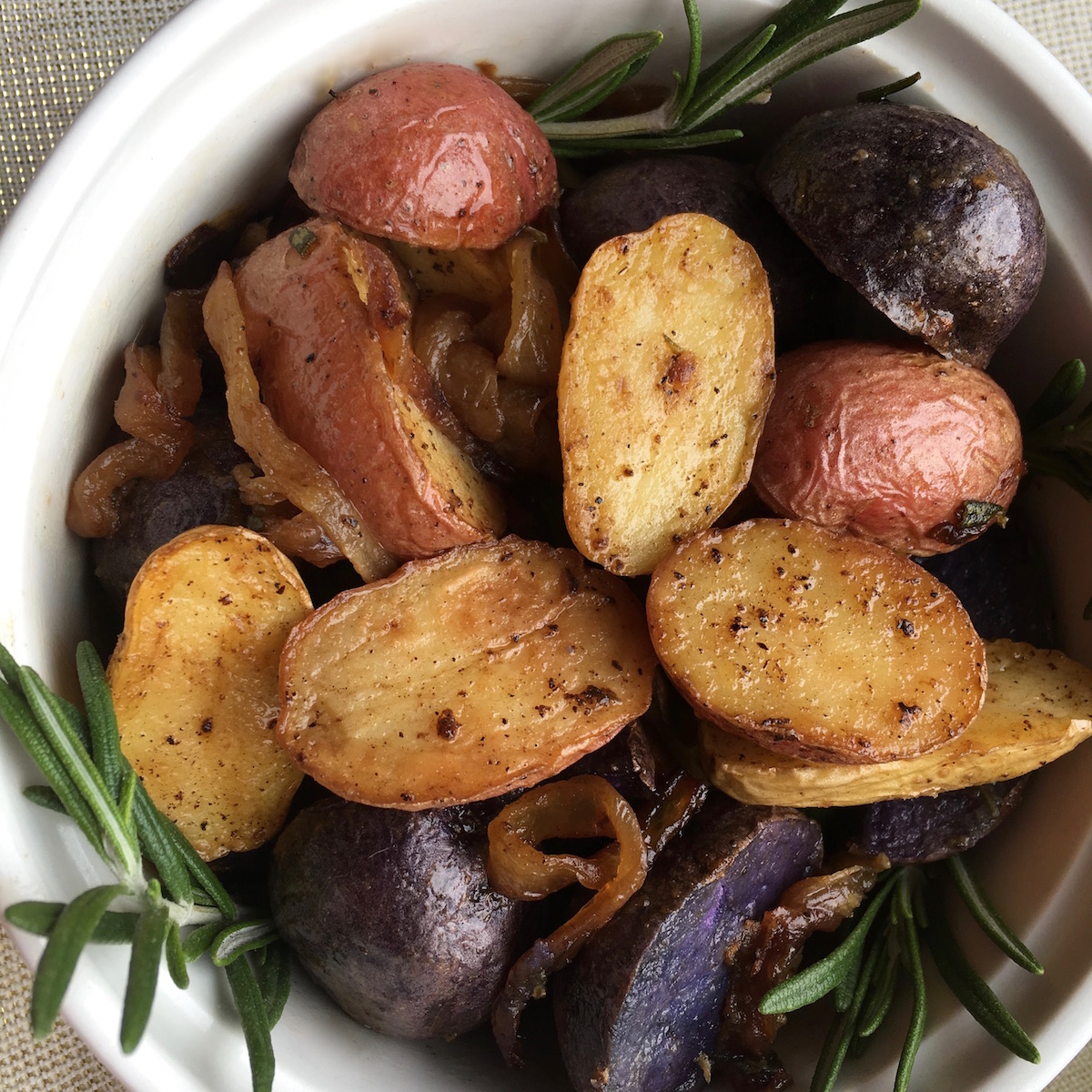 Ingredients:
1 lb. tri-color Fingerling potatoes, washed and cut in half
2 T. extra virgin olive oil
3 T. fresh rosemary leaves, minced
3 cloves fresh garlic, minced
Salt and pepper, to taste
1 T. coconut oil
2 large white onions, cut into thin strips
Directions:
Preheat oven to 425°.
Add potatoes to a large bowl, along with olive oil, rosemary leaves, and garlic. Toss to combine and season with salt and pepper, to taste.
Spread potatoes onto a large, rimmed baking sheet and arrange in a single layer without overcrowding. Place in the oven and roast for 15 minutes. Remove pan from oven and turn potatoes so they brown evenly. Return to oven and roast for another 10-15 minutes, or until potatoes are fork tender.
While the potatoes are roasting, melt coconut oil in a large skillet over medium heat. Add sliced onion and sauté, stirring occasionally, until they turn deep brown, approximately 10-15 minutes. Remove skillet from heat and season with salt and pepper, to taste.
Remove potatoes from oven and transfer to a large serving bowl. Add onions and toss to combine. Serve immediately.
Enjoy!!
Kathy
If you click on any of the links associated with this post we will receive a small stipend!! Thank you for your support!!
For this recipe I used my USA baking sheets. These are some the best baking sheets I have tried and recommend them to all my friends and family. The best thing about these pans for me is the fact that they don't warp in the oven. I have tried so many baking sheets that say they don't warp and yet ill have something in the oven while working on other things in the kitchen and I hear this loud pop noise come from the oven. These pans haven't done that to me at all!! Click on the link to check them out!!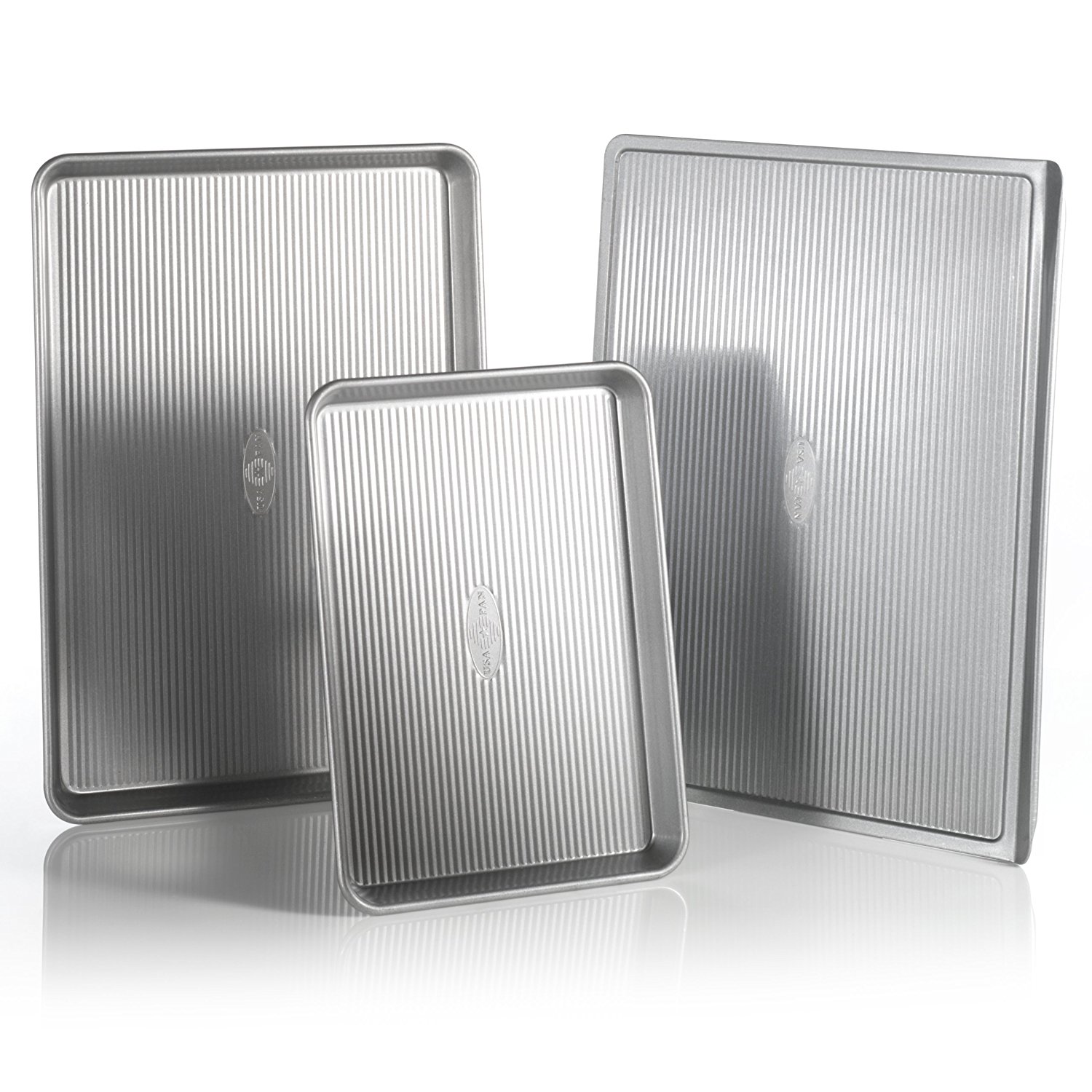 To saute the onions for this recipe I used my All-Clad skillet. The All-Clad skillet I have linked here is made with all metal construction that allows it to be oven and broiler safe, so you can cook a piece of chicken and throw a piece of cheese on it and pop it in the oven on broil to get the cheese perfectly melty!! They are also made with a stick resistance surface for easy cleanup! Click on the link to check it out for yourself!