Gluten Free Rosemary Garlic Beef Tenderloin
Actual cooking time will vary depending on a number of factors, including the starting internal temperature of the beef. Therefore, allow the beef to rest at room temperature for 20-30 minutes before roasting and use an instant-read thermometer to check for doneness. For medium-rare, remove from oven at 140°F. The temperature will rise to 145°F as it rests.
Prep time: 10 minutes
Cook time: 45-50 minutes
Serves: 6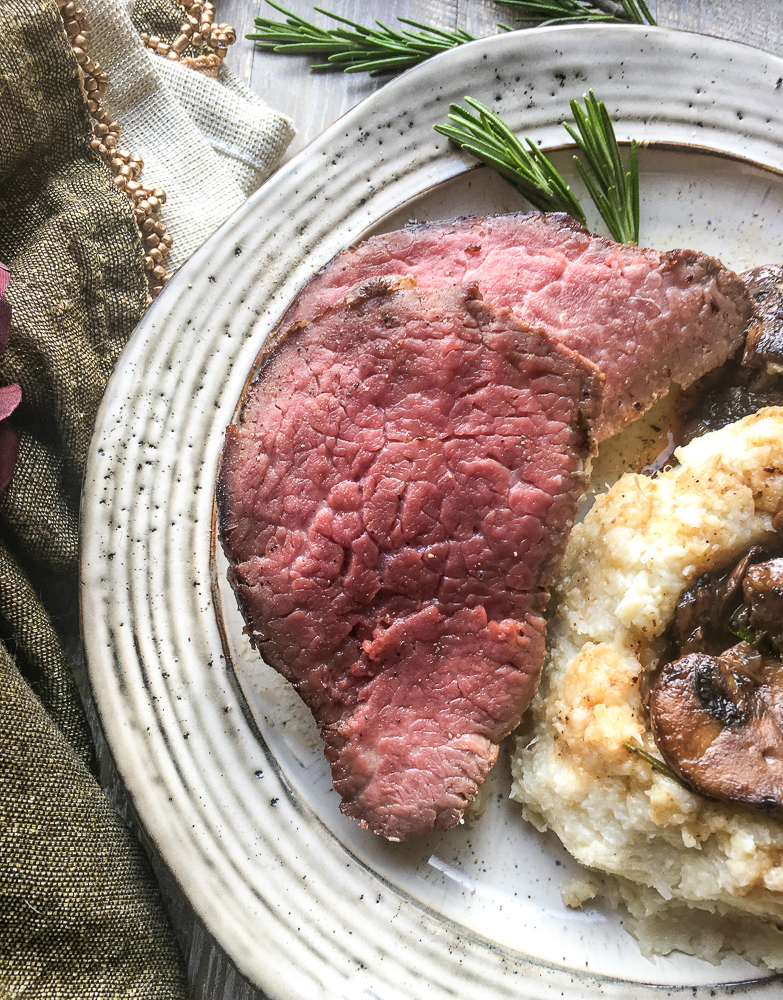 Ingredients:
3 T. coconut oil, divided
16 oz. white mushrooms, sliced
2 large shallots, sliced
3 T. fresh rosemary leaves, chopped
3 T. garlic, minced
Sea salt and black pepper, to taste
3 lbs. beef tenderloin roast
1 large red onion, sliced
Directions:
Place oven rack in center position and pre-heat oven to 350°F.
Melt one tablespoon coconut oil in a large, high-sided skillet over medium heat. Add the mushroom and shallots and season with salt and black pepper, to taste. Cook, stirring occasionally, until the mushrooms and shallots develop a bit of color and soften, approximately 4-5 minutes. Remove from heat and transfer to a bowl and set aside.
Melt the remaining coconut oil in a small bowl in a microwave. Add the rosemary and garlic to the coconut oil and season with salt and black pepper, to taste. Rub the rosemary-garlic mixture on top and all along the sides of the beef.
Arrange the sliced red onion on the bottom of the same skillet and place the seasoned beef tenderloin on top of the onions.
Arrange the mushroom and shallot mixture around the sides of the beef and place skillet in the pre-heated oven for 45-50 minutes for medium-rare or longer for more well done results.
Remove from oven and rest for 10-15 minutes before serving.
Enjoy!
Kathy
If you click on any of the links associated with this blog we will receive a small commission!! Thank you for your continuous support!!
One of my most used items in the kitchen is my skillet! Having a good one that will last a long time is really important to me. I have found that the Le Creuset Skillet has been my go to skillet for most of my dishes, makes for an easier cleanup than a regular cast iron skillet too. Its a little on the expensive side but completely worth the initial investment because it will last you a life time!! Click on the picture or link and it will pop you over so you can check it out!!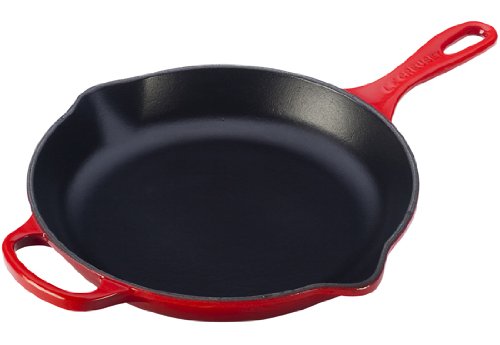 Nothing is worse then cutting into a piece of chicken or pork and it still being pink inside. You never want to serve under cooked meat! Not only is it embarrassing but now you have to reheat the pan and worry if all the other pieces you are serving were cooked long enough. To verify that you are cooking things to perfection use a meat thermometer. They are inexpensive and worth having handy. The thermometer can read the internal temp in just seconds flat. Just insert the probe into the largest thickest piece of meat and the temperature will pop up on the led screen. Click on the link to get the one I used for this recipe.