Grilled Corn & Cherry Tomato Gluten Free Salad
This healthy and colorful gluten free side dish pairs particularly well with grilled meats and poultry, but you can serve it with just about any main course you prefer.
Prep time: 10 minutes
Cook time: 10 minutes
Serves: 4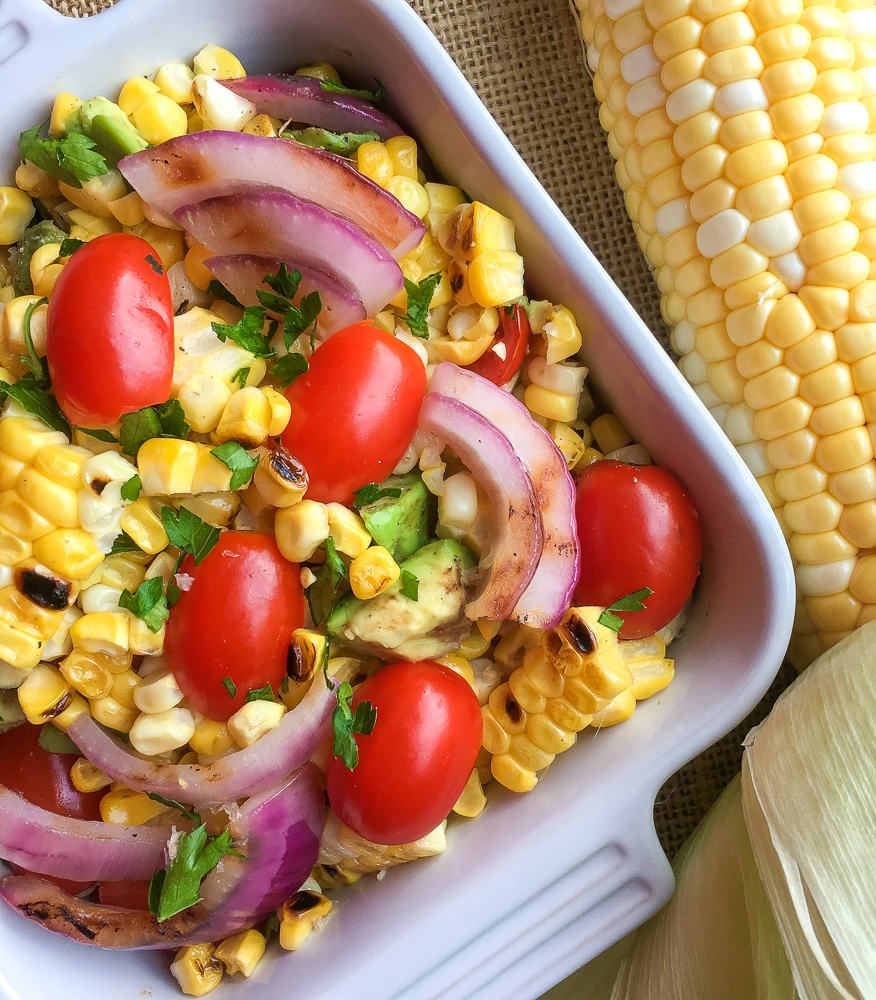 *Tip: If fresh corn is not in season, substitute 1 cup frozen sweet corn prepared according to package instructions.
Ingredients:
*2 large ears fresh corn, husks and silk removed
1 T. unsalted butter, melted
1 medium red onion, halved and cut into thick slices
1 lb. cherry or grape tomatoes, halved
1 large avocado, chopped
¼ c. fresh parsley, roughly chopped
3 T. fresh lime juice
Sea salt and black pepper, to taste
Directions:
Brush corn with melted butter before placing corn and red onion slices on a pre-heated gas grill over medium direct heat, or indoors on a grill pan sprayed with non-stick cooking spray set over medium-high heat.
Cook corn until kernels are slightly charred, rotating one-quarter turn every couple of minutes until each side is done. Flip red onion once while the corn is cooking. Remove vegetables from heat and slice kernels from cob with a sharp knife. Discard cobs and transfer onions and corn kernels to a large salad bowl and set aside.
Add tomatoes, avocado, fresh parsley, and lime juice (I use my citrus squeezer) to the bowl. Season with salt and black pepper, to taste, and toss gently to combine. Serve immediately with your choice of main dish.
Enjoy!
Kathy
If you click on any of the links associated with this blog we will receive a small commission. Thank you for helping me keep this blog going!
If your in the market for a great grilling pan the All Clad Grilling Pan is the one I use. It is easy to clean and leaves perfect grilling marks. My husband enjoys grilling but to be honest, since we have bought this grilling pan, I think we have only fired up the grill a couple times when we had to cook for large amounts of people.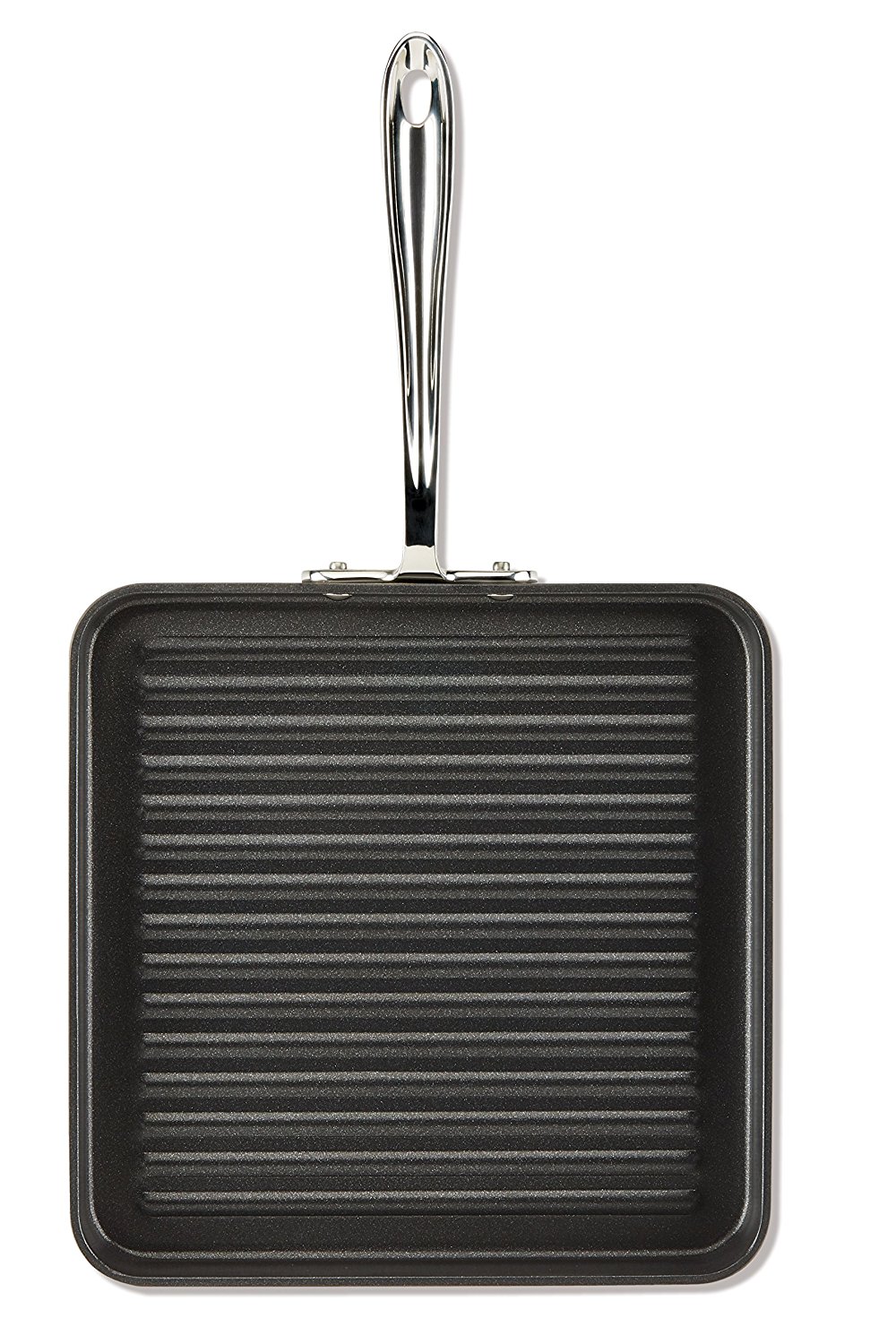 I am all about fresh ingredients. I love fresh citrus juice but I hate the seeds. I use my handy dandy citrus squeezer to make sure I'm getting all the juice without having any of the seeds!