Grilled Marinated Gluten Free Asparagus with Gremolata
This grilled marinated asparagus is a quick and easy gluten free side dish enhanced by the addition of a simple, yet tasty, Italian gremolata. Traditionally, gremolata consists of just three ingredients – fresh parsley, garlic, and lemon zest – and is used to top meat, poultry, and seafood. Here, a bit of preserved lemon rind is added for an additional pop of flavor.
Tip: For easier turning (and to prevent asparagus from falling through the grill grates), thread two pre-soaked wooden skewers through several spears lined up side by side to hold them together.
Prep time: 5 minutes + time to marinade
Cook time: 6-8 minutes
Serves: 4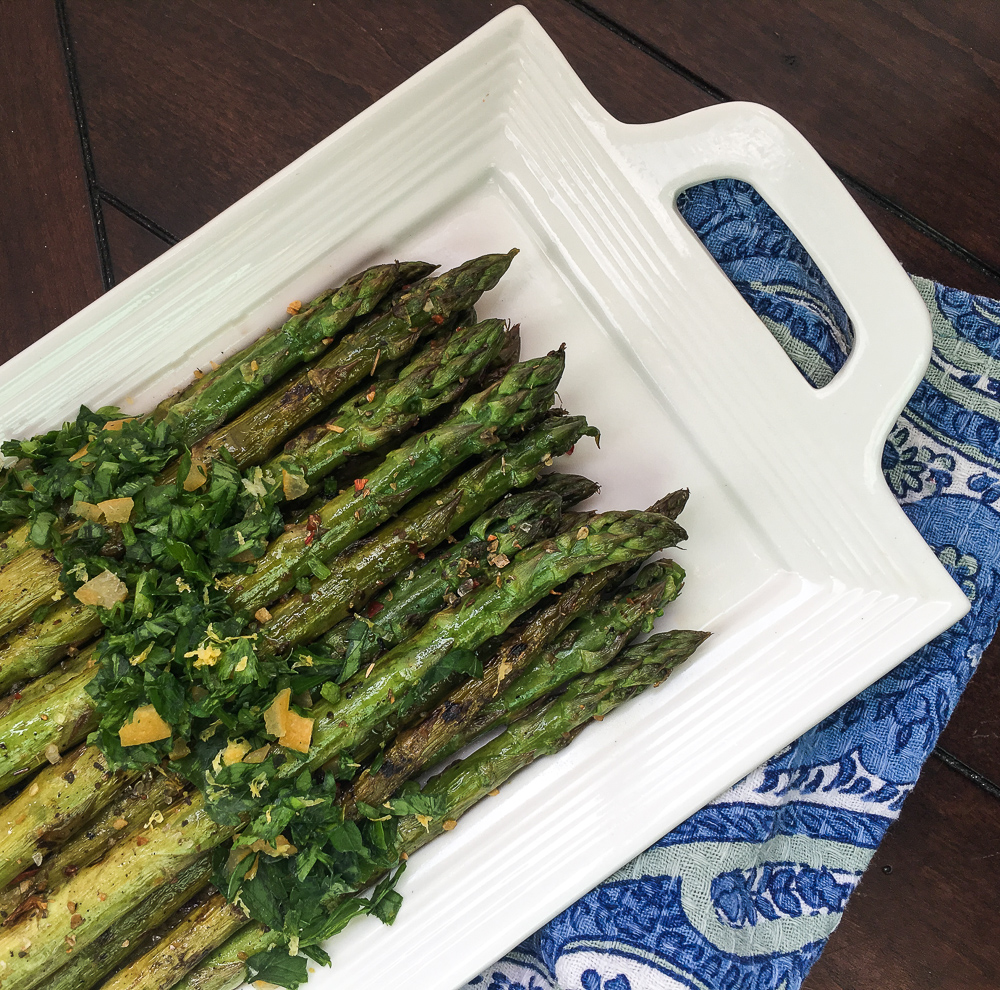 Ingredients:
1 lb. fresh asparagus, trimmed
1 T. extra virgin olive oil
1 T. balsamic vinegar
1½ t. Mediterranean-spiced sea salt
Black pepper, to taste
2 whole lemons, cut in half
Shaved Parmesan cheese, to serve (optional)
Gremolata:
¼ c. fresh parsley leaves, washed, dried thoroughly, and finely chopped
1 t. organic lemon zest
2 t. preserved lemon rind, rinsed and finely chopped
1 large clove garlic, grated
Sea salt and black pepper, to taste
Directions:
Place asparagus in a wide, shallow bowl and drizzle with olive oil and balsamic vinegar. Season with Mediterranean-spiced sea salt and black pepper, to taste. Gently toss to combine and set aside for 15-20 minutes to marinade.
Prepare the gremolata by combining all ingredients is a small bowl. Season with salt and black pepper, to taste, and set aside.
Spray grill grates with non-stick cooking spray and preheat grill to medium-high, if you don't want to fire up the grill you may also use a grilling pan. Place asparagus and lemon halves over direct heat and grill for 3-4 minutes per side, or until they are crisp tender.
Remove from heat and transfer to a serving dish. Top with gremolata and serve immediately with grilled lemons for squeezing and shaved Parmesan cheese, if desired.
Enjoy!
Kathy
If you click on any of the links on this post we will be given a small commission. Thank you for supporting me and my recipe addition!
If you don't want to fire up the grill you can also use a grilling pan! I use the All Clad grilling pan, its non stick, easy to clean, and leaves grill marks just like the traditional grill.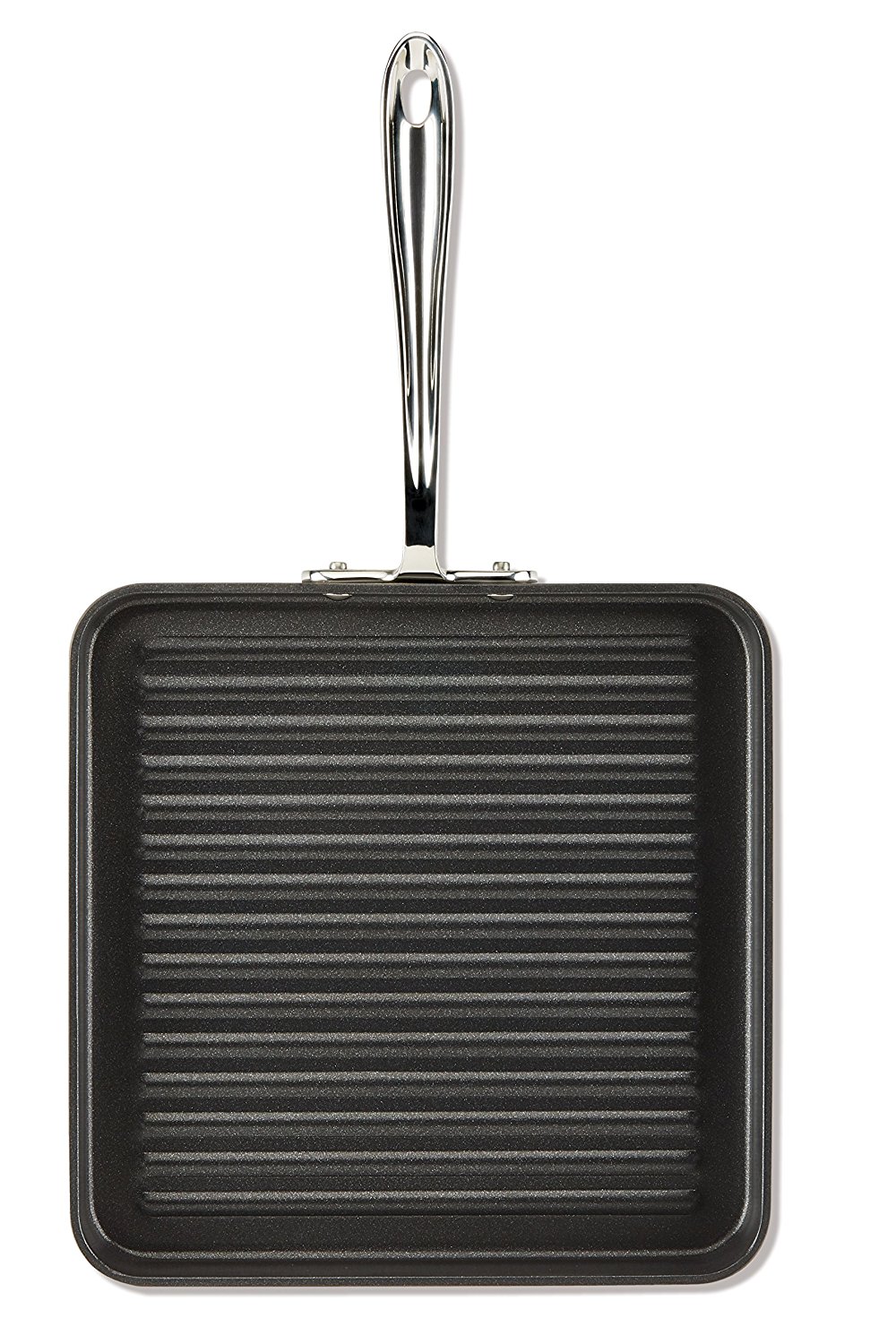 When it come to serving platters generally I go for something that will go with lots of color schemes like white. It photographs really nice and when paired with a linen that has color you cant go wrong. Sometimes though I want a serving platter that has color. I really love this Gibson Elite serving platter! It has kinda of a rustic feel to it which I like.