Gluten Free Instant Pot Homemade Dark Cherry BBQ Sauce
This flavor-packed gluten free BBQ sauce combines the natural sweetness of cherries and maple syrup with the welcoming warmth of the ginger, cinnamon, and rosemary.
For best results, prepare this recipe one or two days in advance. Although it can be enjoyed immediately, this sauce really comes into its own when the flavors are given time to fully develop.
Prep time: 5 minutes
Cook time: 10 minutes + time to come to pressure
Serves 6-8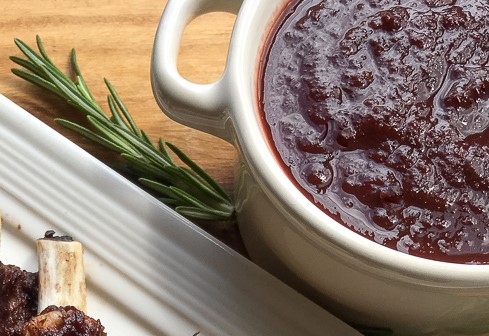 Ingredients:
2 T. extra virgin olive oil
1 medium shallot, finely chopped
3-4 cloves fresh garlic, finely minced
2½ c. fresh or frozen dark cherries, pitted
1 10-oz. can diced tomatoes with green chilies, with liquid
3 T. apple cider vinegar
2 t. fresh ginger, finely minced
1½ t. ground cinnamon
½ t. smoked paprika
3 T. maple syrup
1 T. fresh rosemary, finely chopped
2 t. liquid smoke (optional)
Sea salt and black pepper, to taste
Directions:
Add olive oil to Instant Pot and select the "Sauté" function on the high temperature setting. Add shallot and garlic and sauté until soft and slightly golden, approximately 3-4 minutes.
Turn Instant Pot off and add remaining ingredients, including the liquid from the tomatoes and the liquid smoke, if using. Stir to combine and season with salt and black pepper, to taste.
Add lid and lock into place. Make sure the valve is set to the "Sealing" position and set the "Manual" setting to high for 10 minutes. After a brief pause, the Instant Pot will automatically start building pressure.
When finished cooking, do a quick release (QR) of the pressure according to the manufacturer's suggestions before unlocking and removing the lid.
Transfer the sauce to a blender or food processor and puree until smooth. Use immediately or store in an airtight container in the refrigerator for 7 to 10 days.
Note: For a thicker sauce, return to the Instant Pot and bring to a low boil using the "Sauté" function set to high. Heat, stirring frequently, until the excess liquid is reduced and the sauce reaches the desired consistency.
Enjoy!
Kathy
If you click on any of the links associated with this post we will receive a small commission! Thank you for supporting my recipe obsession!
From steaming veggies to slow cooking, one of my favorite kitchen gadgets is the Instant Pot! The Instant Pot is my new best friend and I keep thinking of new and exciting recipes to try! The best part is you can do a lot of one pot recipes in it (so less dishes!). If you haven't picked one up yet click on the link and pick one up you will not regret it!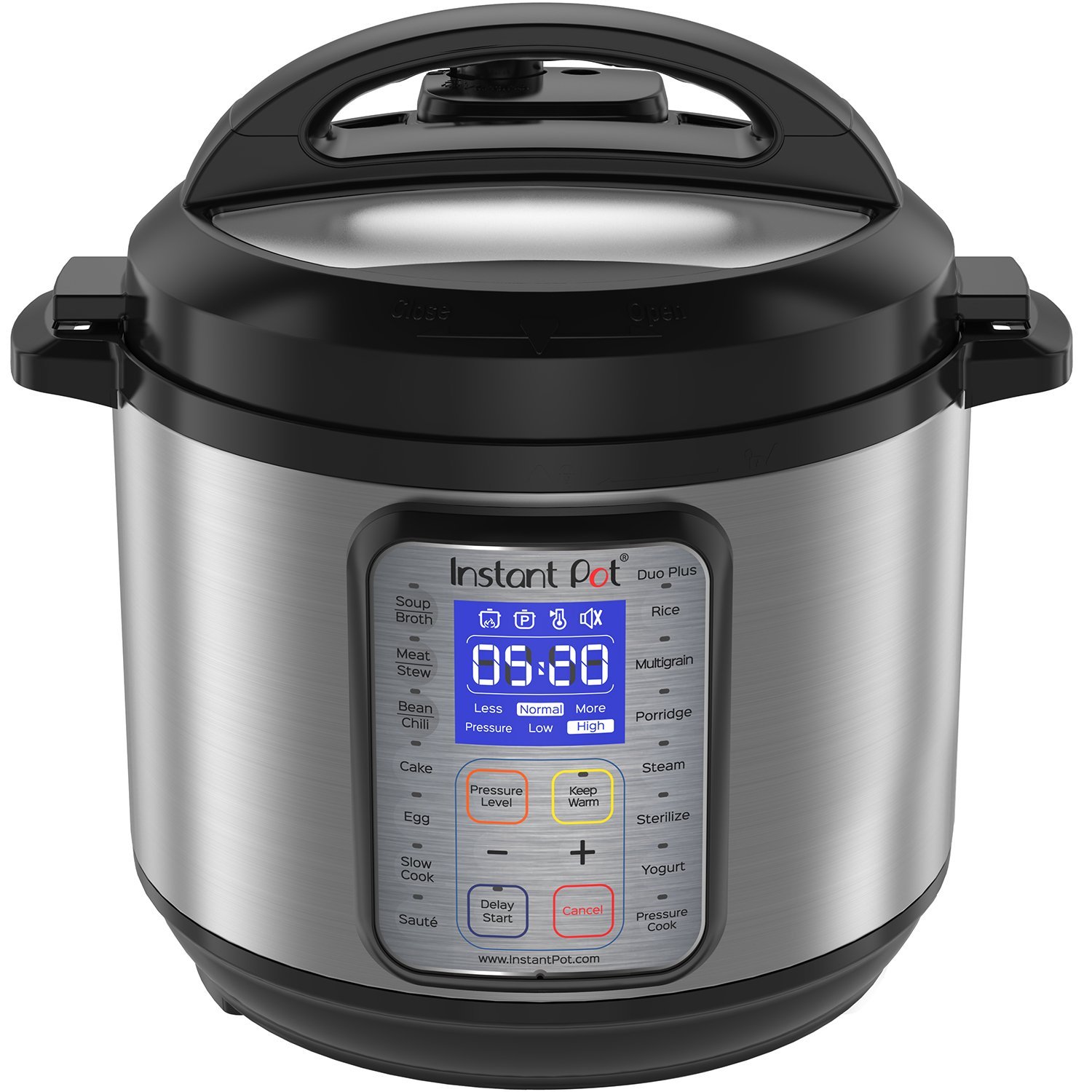 One essential for any kitchen is a good Food Processor. There are many different makes and models on the market and I have tried quite a few but the one I really like is the Cuisinart Food Processor! When I was looking for a Food Processor I took a couple things into consideration how much it can hold, durability, and easy it clean. I hate doing dishes the Cuisinart Food Processor is super easy to clean, it doesn't have any creases for food to stick in which makes cleaning a breeze! I love how durable this machine is too! I have had mine for a couple years now and I've chopped/sliced/shredded so many things in mine and it's still going strong. The one I have holds about 14 cups which is the perfect size for me since I shred a ton of stuff from my garden every year! If you click on the link you can pick yours up there!