Gluten Free Instant Pot Baby Back Ribs with Dark Cherry BBQ Sauce
These quick and easy Instant Pot baby back ribs are really tender and delicious. The cinnamon and rosemary in the dry rub complements the flavors in this savory Dark Cherry BBQ Sauce, but the flavors pair well with just about any barbecue sauce you prefer.
Tip: Place the ribs under a hot broiler after cooking in the Instant Pot for a mouth-watering, caramelized crust.
Prep time: 10 minutes
Cook time: 30 minutes + time to come to pressure
Serves: 4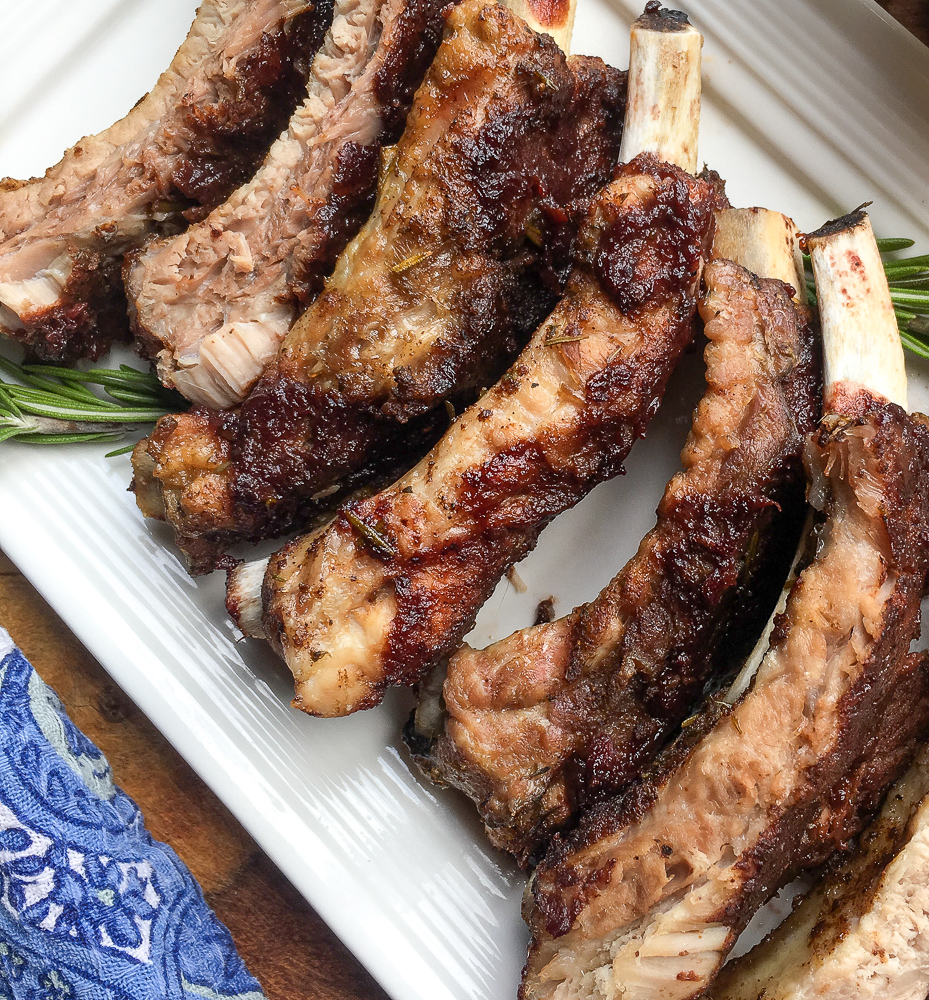 Dry Rub Ingredients:
1 t. garlic powder
1 t. chili powder (Gluten free, check labels)
1 t. dried rosemary
1 t. ground cumin
½ t. cinnamon
¼ t. cayenne pepper
½ t. smoked paprika
Salt and black pepper, to taste
Other Ingredients:
2½ – 3 lbs. baby back ribs
1 c. beef stock (or water) (check labels)
Dark Cherry BBQ Sauce* (or BBQ sauce of choice)
Directions:
Combine ingredients for the dry rub in a small bowl and stir to combine. Set aside.
Carefully remove membrane from back of baby back ribs with a sharp knife, if necessary. Cut the ribs into 3 or 4 equal-sized parts and work the dry rub into each section on both sides. Set aside.
Add beef broth or water to Instant Pot and insert the metal rack. Place the seasoned ribs on their sides on top of the insert. (Do not stack them flat on top of each other).
Lock the Instant Pot lid into place and flip the pressure valve to "Sealing." Set the "Manual" setting to high for 30 minutes.
Meanwhile, line a large, rimmed baking sheet with aluminum foil and set aside.
Once cooking time is complete, do a quick release (QR) by flipping the sealing valve to the "Venting" position. Unlock and remove the Instant Pot lid and carefully transfer ribs to prepared baking sheet. Brush ribs with a generous amount of BBQ sauce on each side.
Pre-heat broiler to high and broil the ribs for 3-5 minutes or until nicely browned. Remove from oven and cool slightly before cutting into individual portions. Serve immediately with extra BBQ sauce for dipping.
Enjoy!
Kathy
If you click on any of the links on this blog we will get a small stipend! Thank you for your support!
The Instant Pot is becoming one of those must haves in every cooks kitchen. With the versatility in uses it amazing me that everyone doesn't have one yet! This recipe is just one of many that you can do with this amazing machine. If you don't have one yet click on the link and get yours and try this recipe out for yourself!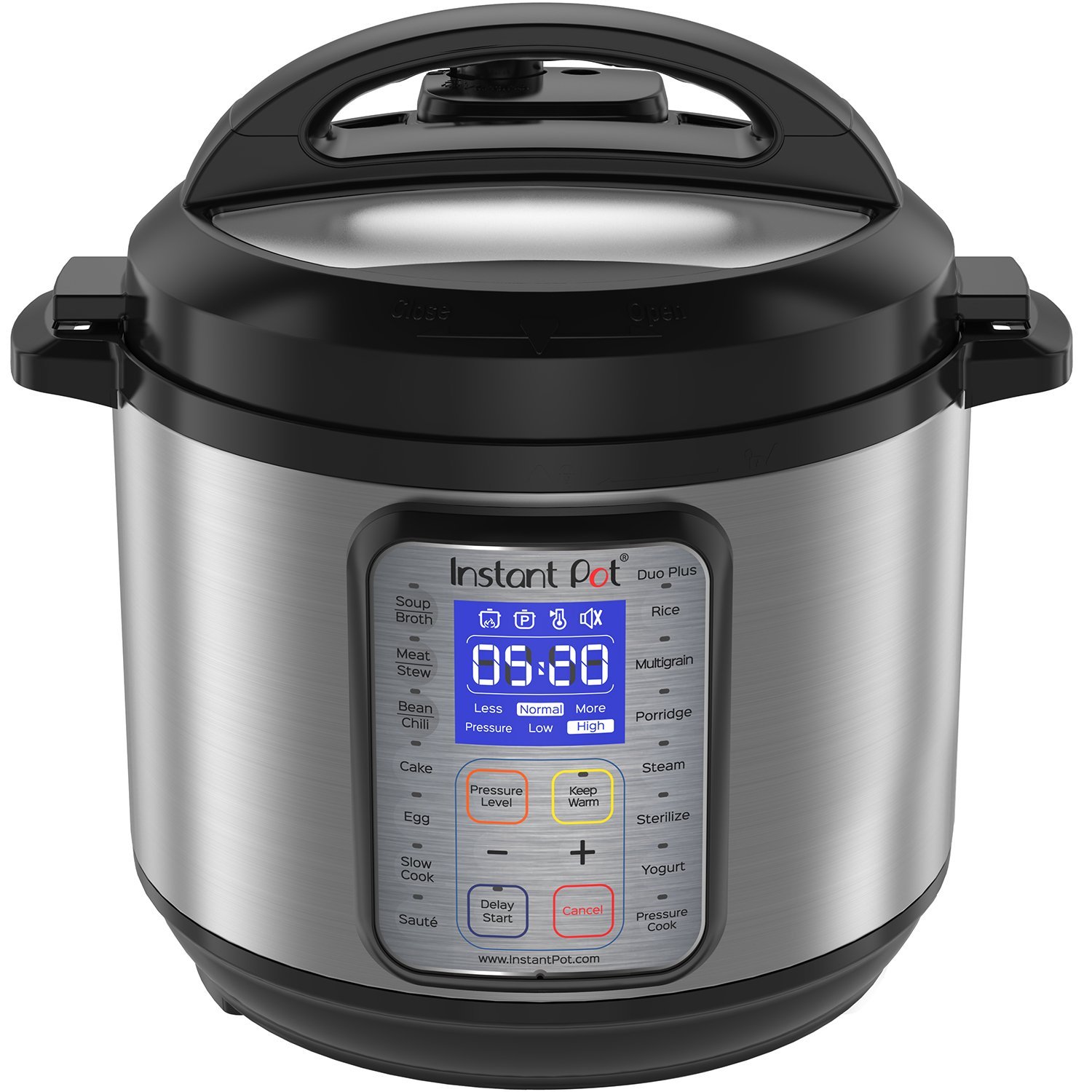 Having some good baking sheets in your kitchen is a must have for me. I really love the USA Baking Sheets. I use mine at least three times a week and have had them for years and they still work as if they are brand new! They bake evenly and clean up super easy! The best part is they are made here in the USA! Click on the link and get a few for yourself!