Warm yummy wedges of orange goodness. Dripping with melted butter or clotted cream. Need to get that cute little tea pot out and make sure to include a hand knit cozy for it.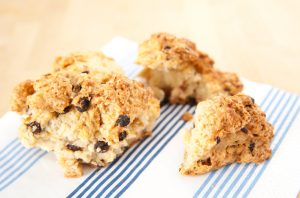 Orange Raisin Scones
Ingredients:
1 large egg yolk
¼ cup frozen orange juice concentrate, thawed
1/3 cup sorghum flour
¼ cup almond flour
2 Tbsp. tapioca flour
2 Tbsp. sugar
1 Tbsp. baking powder ( I like Rumford's aluminum free)
1 tsp. baking soda
1 tsp. xanthan gum
1/8 tsp. salt
3 Tbsp. cold butter, cut into little cubes
1/3 cup raisins, regular or golden  Either will work
Directions:
Preheat the oven to 350 degrees.
Lightly grease a 5" round baking pan. Line the bottom with a piece if parchment paper. Set aside.
By hand directions:
Mix together the orange juice and egg yolk.
In a large bowl, whisk together the flours, sugar, baking powder, baking soda, xanthan gum and salt. Use a pastry blender and cut in the butter until you get crumbs the size of peas.
Stir in the orange juice mixture and the raisins.
Food Processor directions:
Or pull out your food processor. Place all the flours, sugar, baking powder, soda, xanthan gum and salt in the bowl. Mix just a couple of times with the pulse button. Open the top and sprinkle the butter cubes all around. Pulse again until the mixture forms crumbs the size of green peas. Open again and pour in the orange juice mixture and pulse until the dough come together.
If you do not have a food processor, here is one you can buy!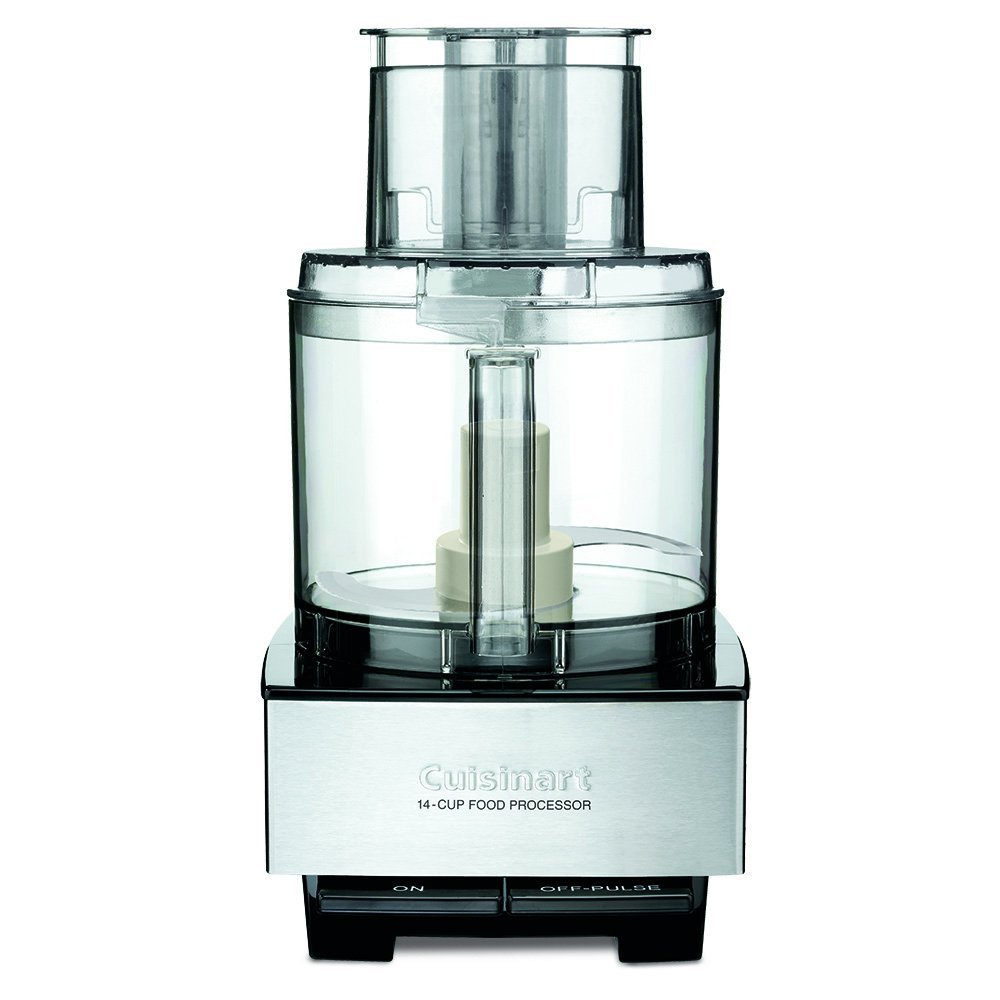 Continue here:
Pull the dough out and mix in the raisins with a spoon.  If you pulse them in you will have raisin bits, not whole raisins. Which is okay if you don't mind that and then you don't have to mess with another bowl.
Spread the dough in the prepared pan and bake for 20 minutes.  Top with a piece of aluminum foil and bake for another 7 to 10 minutes or until golden brown.
Take out of the oven, let cool 5 minutes and then pop out and cut into 4 wedges.
You can substitute the raisins with dried cranberries or gluten free mini chocolate chips. Either one would be awesome with the orange scones. You can also be a purist and leave out the add ins. At least this gives you more options with the same recipe.
Makes 4 wedges.
Serve with butter or clotted cream.
Definitely make a cup of tea 😉
Enjoy!
Kathy
If you click on the links on this page or blog, I will receive a small commission. Thank you in advance for helping to support me and my blog. It is greatly appreciated.
Adapted from "the Gluten Free Baking Book"
You can buy it on Amazon: Grab the link: GF Baking Book