Roasted Fennel Salad with Gluten Free Lemon Tahini Dressing
The natural sweetness of roasted fennel and red onion add subtle depth to this beautiful and delicious salad, while the addition of preserved lemon rind adds an unexpected pop of flavor to the dressing.
Tip: For best results, make the Gluten Free Lemon-Tahini Dressing in advance to give the flavors a chance to mingle. If you are short on time, the dressing can also be prepared while the vegetables are roasting.
Prep time: 15 minutes
Cook time: 30-35 minutes
Serves: 4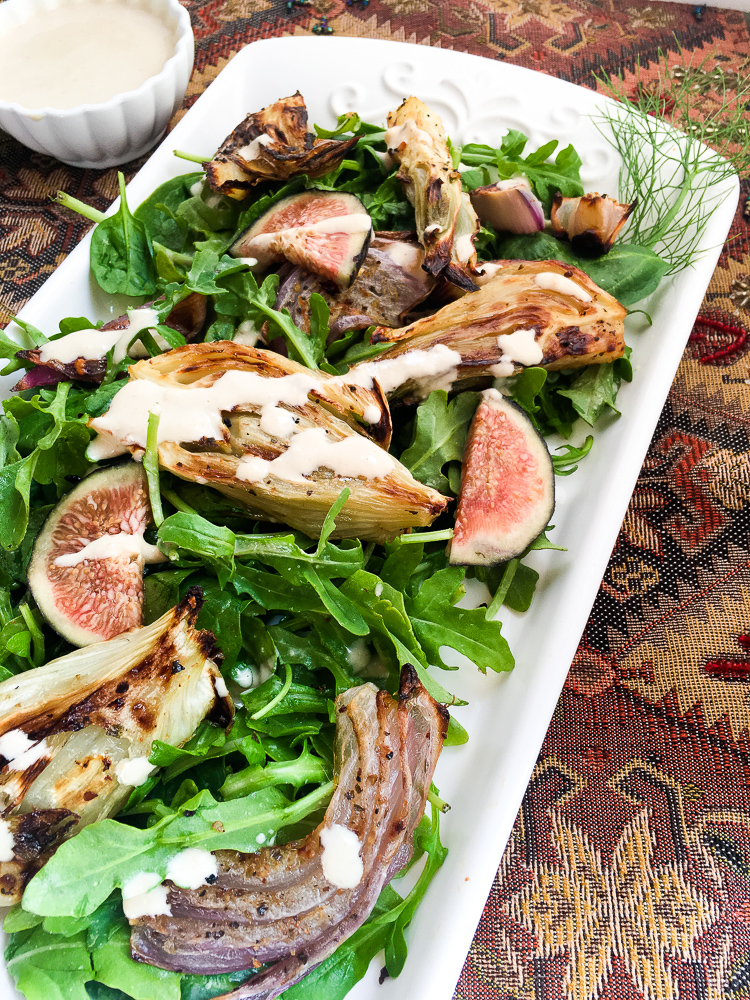 Lemon-Tahini Dressing:
3 T. tahini
3 T. hot water
3 T. fresh lemon juice
1 T. preserved lemon rind, rinsed and chopped
2 T. extra virgin olive oil
1 large clove garlic, peeled
¼ t. ground cumin
Dash cayenne pepper
Sea salt and black pepper, to taste
Salad Ingredients:
1 large fennel bulb
1 large red onion
2 T. extra virgin olive oil
2 T. balsamic vinegar
Salt and black pepper, to taste
3 T. fresh thyme leaves
2 c. arugula, washed and patted dry
2 c. baby spinach, washed and patted dry
3 medium ripe figs, cut half, then sliced
Directions:
Prepare dressing by combining ingredients in a blender or food processor. Blend until smooth, scraping the sides with a spatula to ensure the tahini is thoroughly incorporated. Taste and adjust seasonings, as desired. Set aside.
Preheat oven to 425°F degrees and line a large, rimmed baking sheet with parchment paper or a Silpat® baking mat. Set aside.
Remove the stems and bottom from the fennel bulb, then cut into ½" thick slices from top to bottom. Place slices in a large bowl and reserve the fronds for garnish, if desired. Set aside.
Remove ends and outer skin of red onion. Cut in half from root to stem and then cut each half into ½" thick slices. Place half-round slices into bowl with fennel.
Add olive oil and balsamic vinegar to bowl and season with salt and black pepper, to taste. Gently toss until the fennel and red onion is evenly coated.
Transfer vegetables to prepared baking sheet and arrange in a single layer without overcrowding. Sprinkle with fresh thyme leaves and place in pre-heated oven. Roast for 30-35 minutes, turning once. Once vegetables are golden brown, remove from oven and set aside.
Place arugula and spinach in a large bowl and add 3 tablespoons of lemon-tahini dressing and toss to combine. Arrange greens on serving platter and top with roasted fennel, red onion, and fresh fig slices. Garnish with fennel fronds, if desired.
To Serve:
Drizzle additional dressing on top, if desired, and pass the remaining amount for those who prefer more.
Enjoy!
Kathy
If you click on any of the above links, we will receive a small commission. Thank you for helping me stay blogging!
Good appliances in the kitchen are a must. You want something that's going to last a long time so you don't waste your money. When it comes to Food Processors you want one that can hold a decent amount and can be used for many things. I really love my Cuisinart Food Processor. I use mine so much that it lives on my counter and it doesn't take up a ton of room.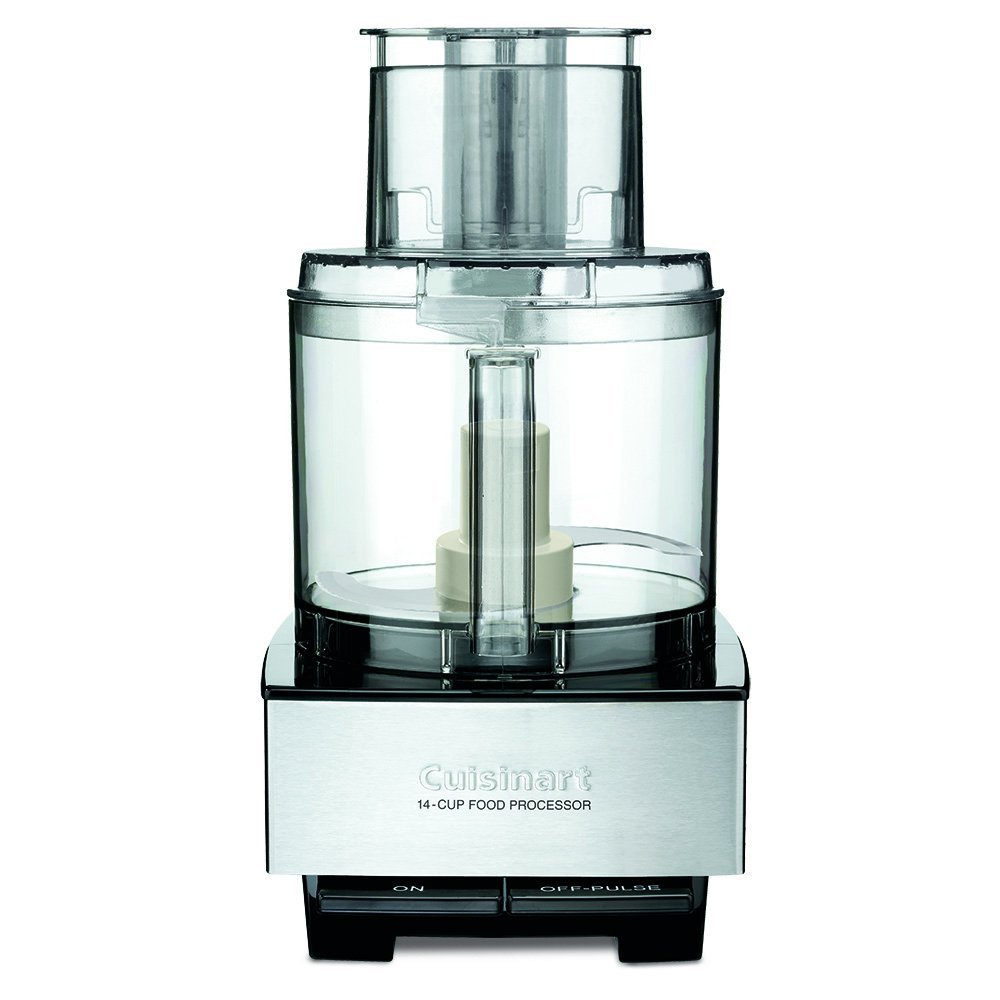 Most professional bakers use a Silpat baking Mat to help keep things from sticking to the baking sheet. Trying to fight with parchment paper every time can get frustrating its never the right size or maybe you cut it too short and now you have to cut another piece. I suggest getting some Silpat baking Mat in a couple different sizes so you don't have to worry about fussing with parchment and your goodies slide right off the mat.