Ready to bake in 5 minutes and no xanthan gum needed.
Growing up, my mom would get after me for dipping my spoon into the peanut butter jar and pulling out a hunk of the stuff. I would sneak off and slowly eat it off the spoon. I still do it today, but no one gets after me.
Except maybe the dogs. I think they want me to give them some. Peanut butter cookies are still my favorite and I will wrestle with anyone for the last bit of peanut butter pie. But these gluten free bars sure are amazing, especially for a peanut "nut" like me!

This is from my Gluten Free Brownies and Bars Cookbook .
Easy, quick and tasty. Make this for dinner tonight. Prep time is 5 minutes max and bake time is about 25 minutes.
Gluten Free Peanut Butter Brownies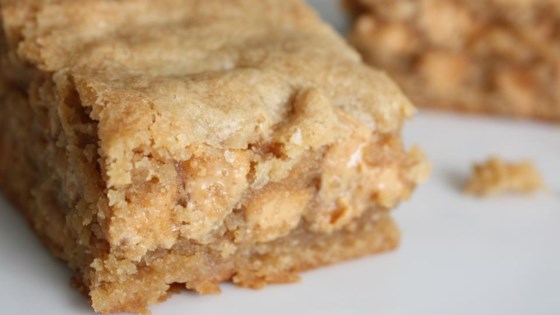 Ingredients:
1/2 cup creamy peanut butter
1/4 cup butter, softened
1 tsp. gluten free vanilla extract
1 cup packed brown sugar
2 eggs
2/3 cup gluten free flour
Hint: There is no need for xanthan gum in this recipe. The amount of flour used is under one cup. The peanut butter and eggs will keep it together for you. If you have gluten flour that already has gum in it, that's fine. You just don't need to add any if your flour doesn't.
Equipment needed: Bowl, mixer, spatula, 8×8 baking pan, measuring cups and spoons
Directions:
Preheat the oven to 350 degrees.
Mix together the peanut butter, butter, vanilla and brown sugar in a bowl with an electric mixer. Beat in the eggs one at a time and then mix in the flour. Spread it into a well greased or parchment lined 8×8 baking pan. Bake for 20 to 30 minutes.
Don't over bake or your brownies will be DRY! If you're not sure how done is done, poke the center with a toothpick. If you have a few crumbs on your toothpick, good. Better underdone than over done with brownies.
Remove pan from the oven, cool and then spread with Peanut Butter Frosting to really make this an over the top PB delight. 
Peanut Butter Frosting
Place 1 cup creamy peanut butter and 1/3 cup of powdered sugar in a bowl and blend together. If it's too stiff to spread, add a little more powdered sugar until it's just right.
You could also spread these brownies with Nutella, or change the peanut butter in the frosting with some grape jelly and use that instead. PB and J brownies. Sounds good.
Another idea is to take the brownies unfrosted, cut into squares, place in dessert bowls and top with a scoop of ice cream, chocolate or butterscotch syrup, a squiggle of whipped cream and a maraschino cherry. Cheaper than going to the local ice cream shop.
Happy Baking!
Team Gluten Free Farm Girl
Go grab the Gluten Free Brownie Cookbook here. Click here!
Photo source:Gal on a mission
If you click on any of the links associated with this post we will receive a small commission!! Thank you for supporting me and my recipe addiction!!
For a fantastic stand mixer check out the KitchenAid Stand Mixer! These mixers are amazing! I have had mine for years now and it still works as if its brand new. Durable and versatile! With all the attachments that you can get for this machine from pasta makers to shredders and meat grinders this thing can really do it all! They come in many different colors to match any kitchen! Check it out by clicking on the link or picture, trust me you will want one for your kitchen!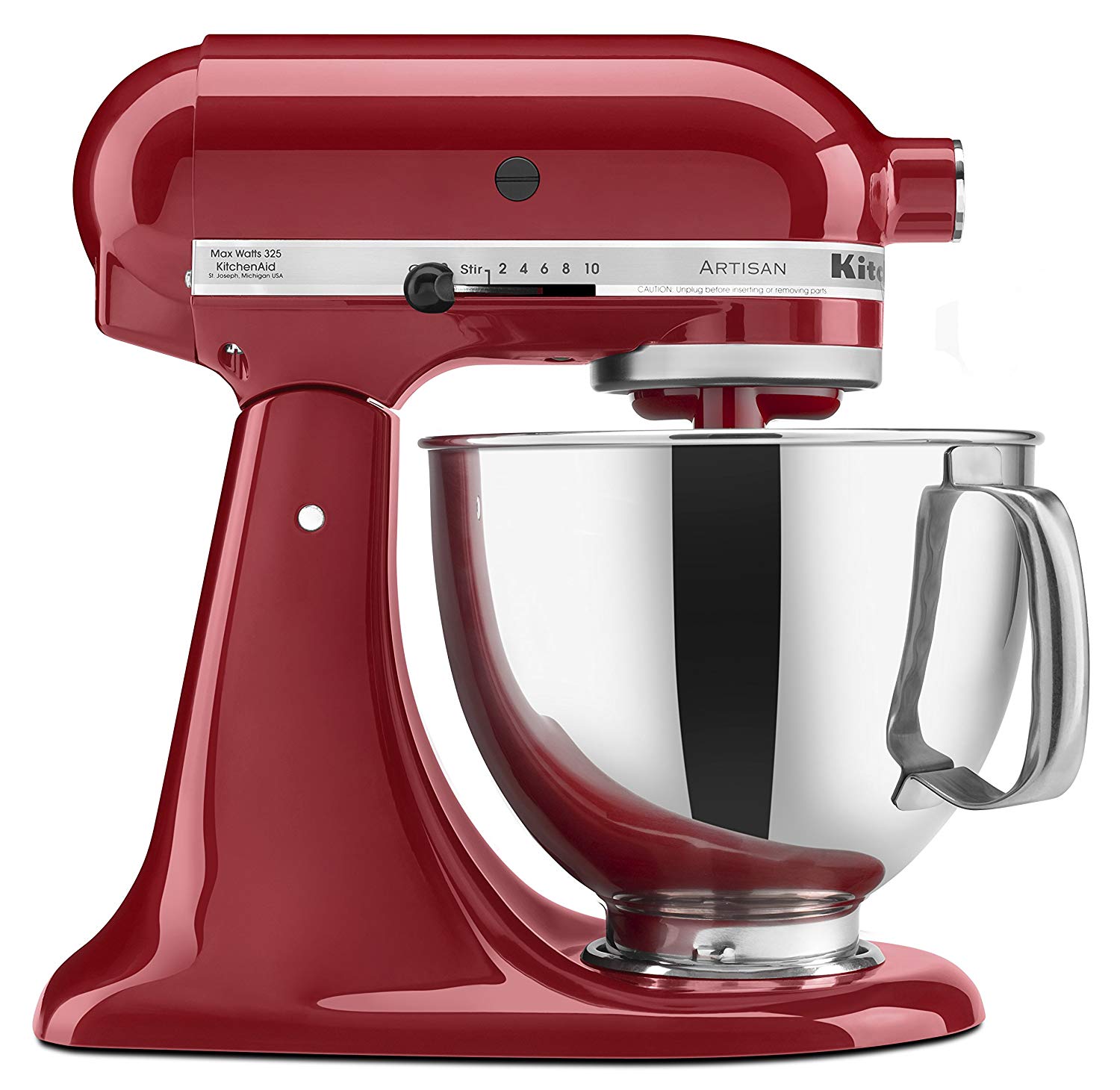 I love my USA baking pans! These pans are made of aluminized steel and excel in superior heat distribution. Usa baking pans also have a nonstick coating that makes it easy to get your brownies right out of the pan without destroying your goodies!! These brownies turned out gooey on the inside while still giving a nice crust along the edge (which is my favorite part). Best part about these baking pans is they are made right here in the United States. Click on the link and see why so many others love this product too!!