Arugula, Portobello, & Feta Gluten Free Frittata
Frittatas are often prepared in well-seasoned cast iron skillets or other non-stick ovenproof pans or cookware. However, a standard 10" non-stick skillet will also work provided you don't try to pop it in the oven!
This savory gluten free stove top frittata is easy to make and really versatile. The most difficult part is deciding whether you should enjoy it for breakfast, brunch, lunch, or dinner.
Prep time: 15 minutes
Cook time: 20-25 minutes
Serves 4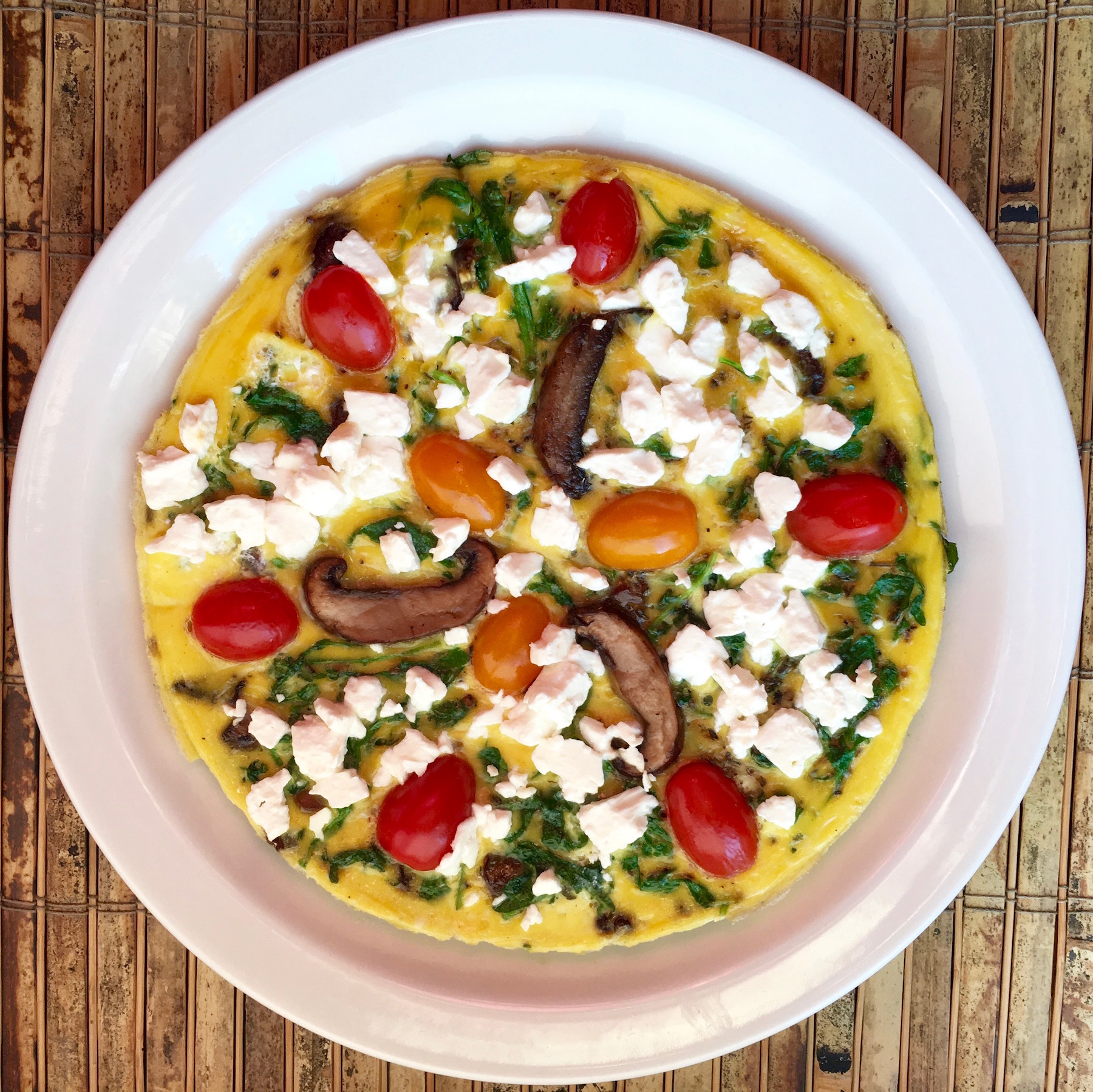 Ingredients:
6 whole eggs
¼ c. half & half
3 T. water
Sea salt and freshly ground black pepper, to taste
1 T. extra virgin olive oil
6 baby Portobellos, washed, gills removed, stems chopped, and caps cut into thin slices
2 handfuls arugula, washed and dried
6 cherry tomatoes, washed and cut in half
2 oz. Feta cheese, cut into equal-size chunks
Directions:
In a medium bowl, whisk together 6 eggs, half & half, water, sea salt, and freshly ground black pepper until blended. Set aside.
Add olive oil to a cast iron skillet or 10" non-stick skillet and heat over medium heat. Add Portobello mushroom slices and chopped stems and cook approximately 5-6 minutes, stirring occasionally. When the mushrooms are browned, remove 3 uniformly sized mushroom slices from the pan and set aside.
Add arugula to pan and stir constantly until wilted, approximately 1-2 minutes.
With a spoon, spread ingredients into a uniform layer across the bottom of the pan, ensuring an even distribution of mushrooms and arugula throughout. Pour egg mixture on top and let cook for 1-2 minutes, or until the egg begins to set on bottom.
Reduce heat to just above the "low" setting and cover. Cook 8-9 minutes, then remove cover and arrange the 3 Portobello strips, cherry tomato halves, and Feta chunks in a decorative pattern, if desired. If not, simply scatter those ingredients across the top of the frittata before covering again.
Cook for another 5-6 minutes, or until the egg is cooked through and the Feta has just begun to melt. Remove pan from heat and carefully transfer to a serving platter and cut into wedges.
Serve warm or enjoy at room temperature.
Enjoy!!
Kathy
If you click on any of the links associated with this post we will receive a small commission!! Thank you for your support we greatly appreciate it!!!!
To mix up the egg mixture for this recipe I used my Pyrex mixing bowls. The ones I have linked here come in three different sizes for all different applications. They are non reactive bowls which are microwave, dishwasher, and freezer safe. Perfect for all your mixing needs!! Click on the link and it will pop you over to where you can get some for your kitchen!!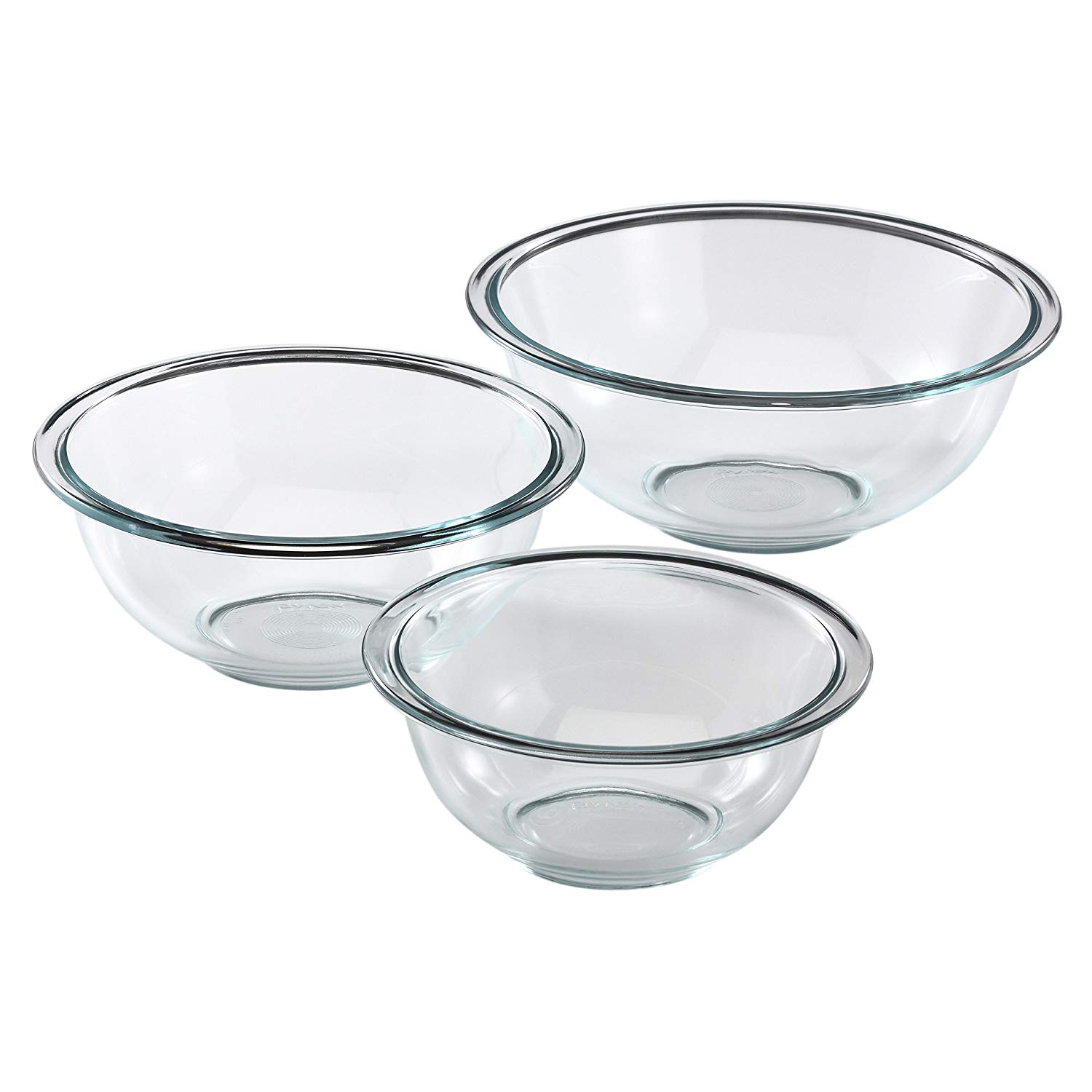 A go to for me when it comes to cooking is my cast iron skillet. I use it for practically everything. It heats up quick and distributes the heat evenly. I love the Le Creuset Skillet because it has a non stick enamel coating and washes easily. As we all know cast iron skillets can be a little heavy but with the large looped handle it makes moving it a whole lot easier! Click on the link and it will pop you over to where you can get one for your kitchen.