Gluten Free Apple Butternut Squash Casserole with Bacon-Pecan Topping
For a healthy gluten free twist on a holiday casserole you have to try out this recipe. The combination of the sweetness in the butternut squash and the saltiness of the bacon really make this recipe fantastic! Plus who doesn't love bacon!!
Prep time: 15 minutes
Cook time: 35-40 minutes
Serves: 4-6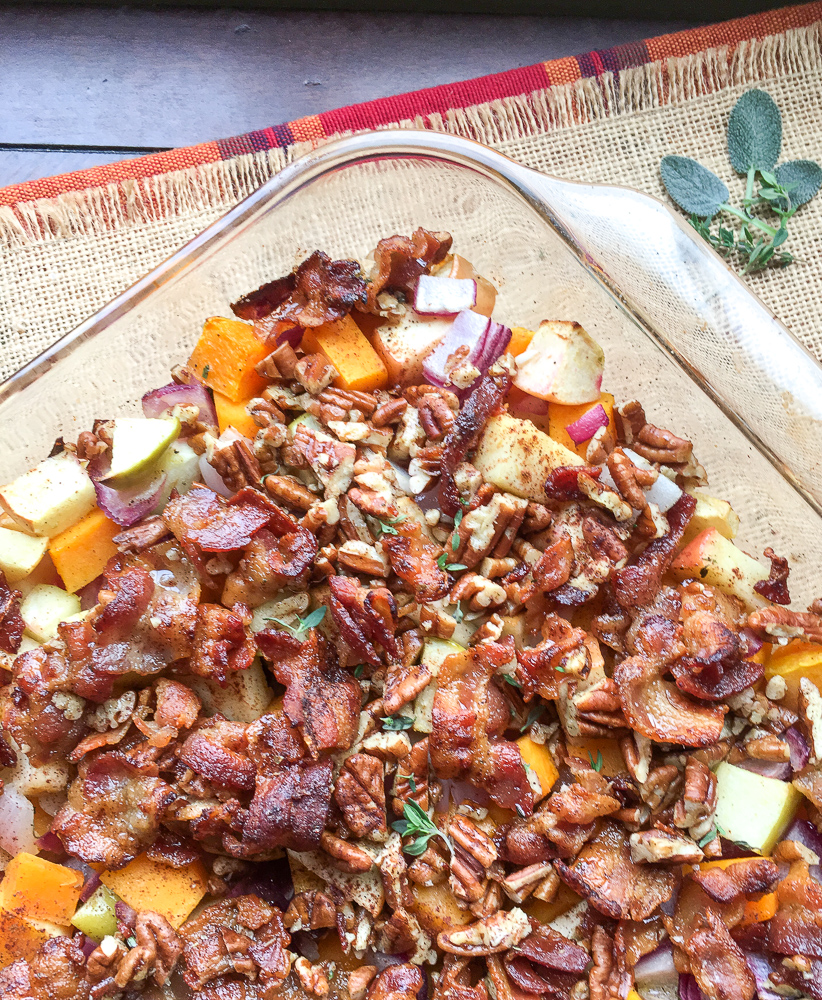 Ingredients:
¼ c. coconut oil, melted, divided
3 c. butternut squash, cubed
2 medium firm apples, cubed
1 small red onion, chopped
1½ t. fresh sage, chopped
1½ t. fresh thyme leaves
Sea salt and black pepper, to taste
6 slices thick-cut bacon, chopped into ½-inch pieces*
½ c. pecans, roughly chopped
2 T. honey
½ t. ground cinnamon
¼ t. ground cloves
Directions:
Preheat oven to 400°F and grease a 9×13" baking dish with 1 tablespoon melted coconut oil. Set aside.
Combine the butternut squash, apples, red onion, 2 tablespoons melted coconut oil, sage, and thyme in a large mixing bowl. Season with salt and black pepper, to taste, and toss to combine.
Transfer the butternut squash mixture onto the prepared baking dish and spread into an even layer. Place in the pre-heated oven to roast just until the butternut squash is fork tender, around 25-30 minutes.
While the butternut squash mixture is roasting, heat a large sauté pan over medium heat and add the bacon. Cook, stirring occasionally, until the bacon is cooked through and crispy, approximately 8-10 minutes. Make sure to drain the grease from the pan after each batch to help it not pop as much. Transfer the bacon to a small mixing bowl lined with paper towels to absorb excess grease. Blot off remaining grease on top and set aside to cool for 5-10 minutes.
Once cooled, discard the paper towels and add the remaining tablespoon of coconut oil, chopped pecans, honey, cinnamon, and ground cloves. Season with salt and black pepper, as desired, and toss to combine.
Remove squash from oven and top with the bacon-pecan mixture. Return the baking dish to the oven until the topping is nicely browned, approximately 10 minutes. Remove from oven and cool for 5 minutes before serving.
Enjoy!
Kathy
If you click on any of the links associated with this page we will receive a small commission! Thank you for supporting my recipe addiction!!
I love the holidays!! Time to cook up a storm of all kinds of yummy dishes!! This one was a huge hit last year so I decided I would share it with all of you!! As pictured above I used a simple glass baking dish, because my Emile Henry 9×13 baking dish was being used for a different recipe, and it turned out okay but I will make sure next time to use my Emile Henry baking dish!! The Emile Henry baking dish retains the heat so much better along with having a much prettier presentation!! They are scratch and ding resistant so no need to worry about it getting ruined at your family gathering! Click on the link below and check this baking dish out for yourself!!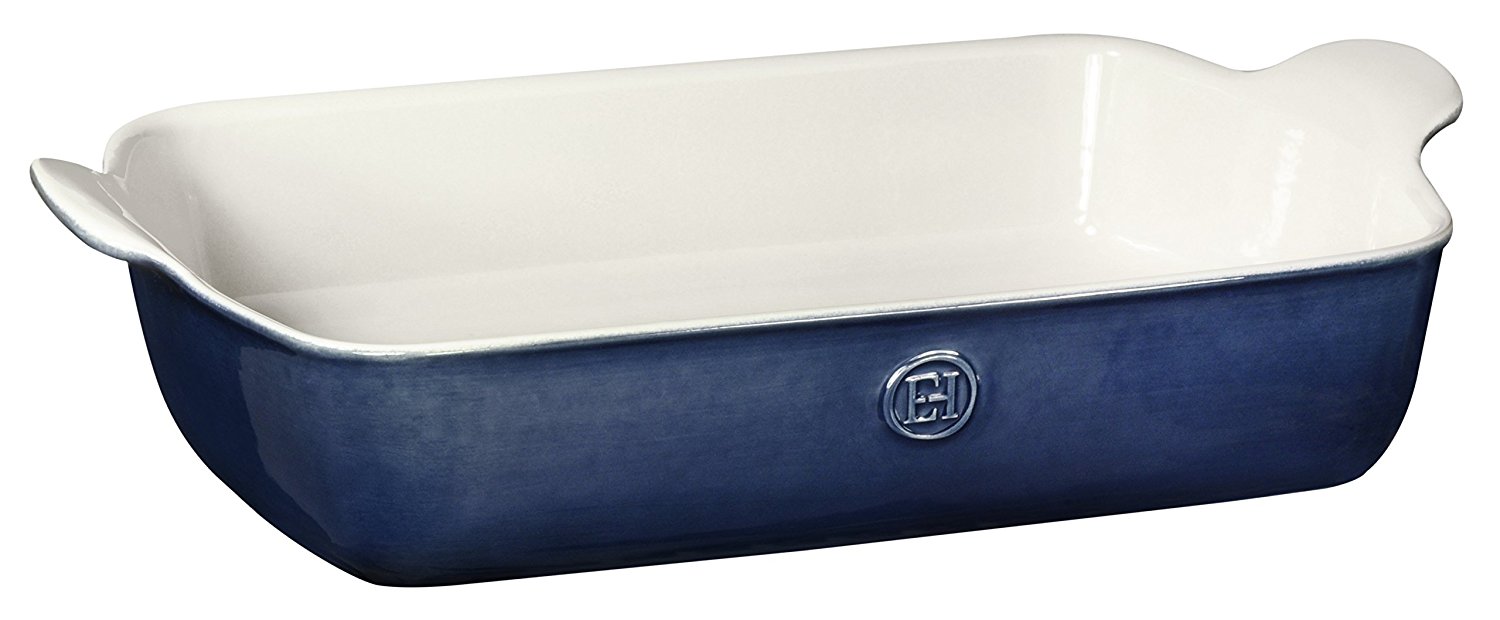 Bacon is one of my favorite things and is a staple in my household!! My husband loves that I can find new and fun ways to use it in recipes especially since its one of his favorites too!! I'm sure as you all know, as good as it is it's not the most fun thing to cook! However with a good pan and making sure you drain your grease after each batch it's not that bad!! To cook the bacon for this recipe I used my Le Creuset Skillet. I believe it makes the best bacon! The Le Creuset Skillet heats up quickly and distributes the heat evenly to help cook your bacon in no time!! Click on the picture or link and snag one for your kitchen!!