Sweet Potato and Avocado Breakfast "Toast"
This hearty and satisfying gluten free breakfast recipe will get your day off to a great start. Although it can be prepared in 30 minutes, you can save even more time on busy weekday mornings by roasting a large batch of sliced sweet potatoes ahead of time. Simply store the pre-cooked slices in the refrigerator in an airtight container, and then pop them under the broiler or in a toaster oven to warm through before serving.
Prep time: 10 minutes
Cook time: 20 minutes
Serves: 4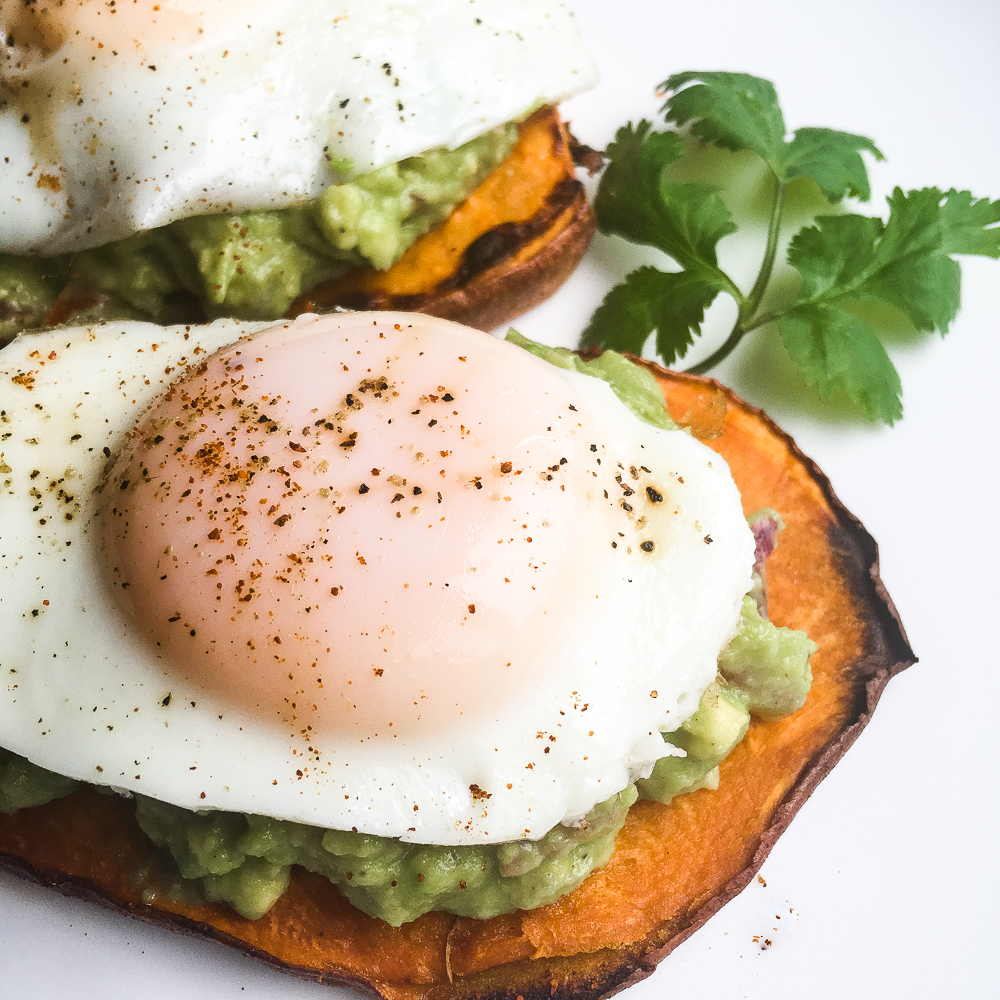 Ingredients:
1-2 medium sweet potatoes, sliced ¼" thick (8 slices total)
2 T. extra virgin olive oil, divided
8 large eggs
2 ripe avocadoes
1 medium tomato, seeded and diced
½ c. fresh cilantro, chopped
3 T. fresh lime juice
1 t. red pepper flakes
Sea salt and black pepper, to taste
Optional: Smoked paprika, for garnish
Directions:
Preheat oven to 425°F and place a wire rack inside a large, rimmed baking sheet. Spray rack with non-stick cooking spray and set aside.
While the oven is heating, mash the avocados in a medium bowl with a fork. Add tomatoes, cilantro, lime juice, and red pepper flakes. Season with salt and back pepper, to taste, and stir to combine. Set aside.
Arrange the sweet potato slices on the prepared wire rack and place in the pre-heated oven for 15-20 minutes or until slices are fork tender, turning once halfway through cooking. Remove from oven and set aside.
While the sweet potato slices are cooking, heat half the olive oil in a large non-stick sauté pan over medium-low heat. Add 4 eggs and season with salt and black pepper, to taste.
Cover pan and cook until the whites are set and the yolks are done to the desired consistency, around 3-5 minutes. Remove lid and transfer eggs to a plate and keep warm. Repeat with the remaining 4 eggs.
To serve:
Top each sweet potato slice with a spoonful of fresh guacamole and a warm sunny-side-up egg. Sprinkle with smoked paprika, if desired.
Enjoy!
Kathy
If you click on any of the links on this blog we receive a small commission. Thank you for making it possible for me to keep blogging.
To make things a little easier try the USA Pan Bake ware baking sheet with wire rack. It comes as a package and is already non stick making cleanup even easier. I have two that I use all the time both different sizes.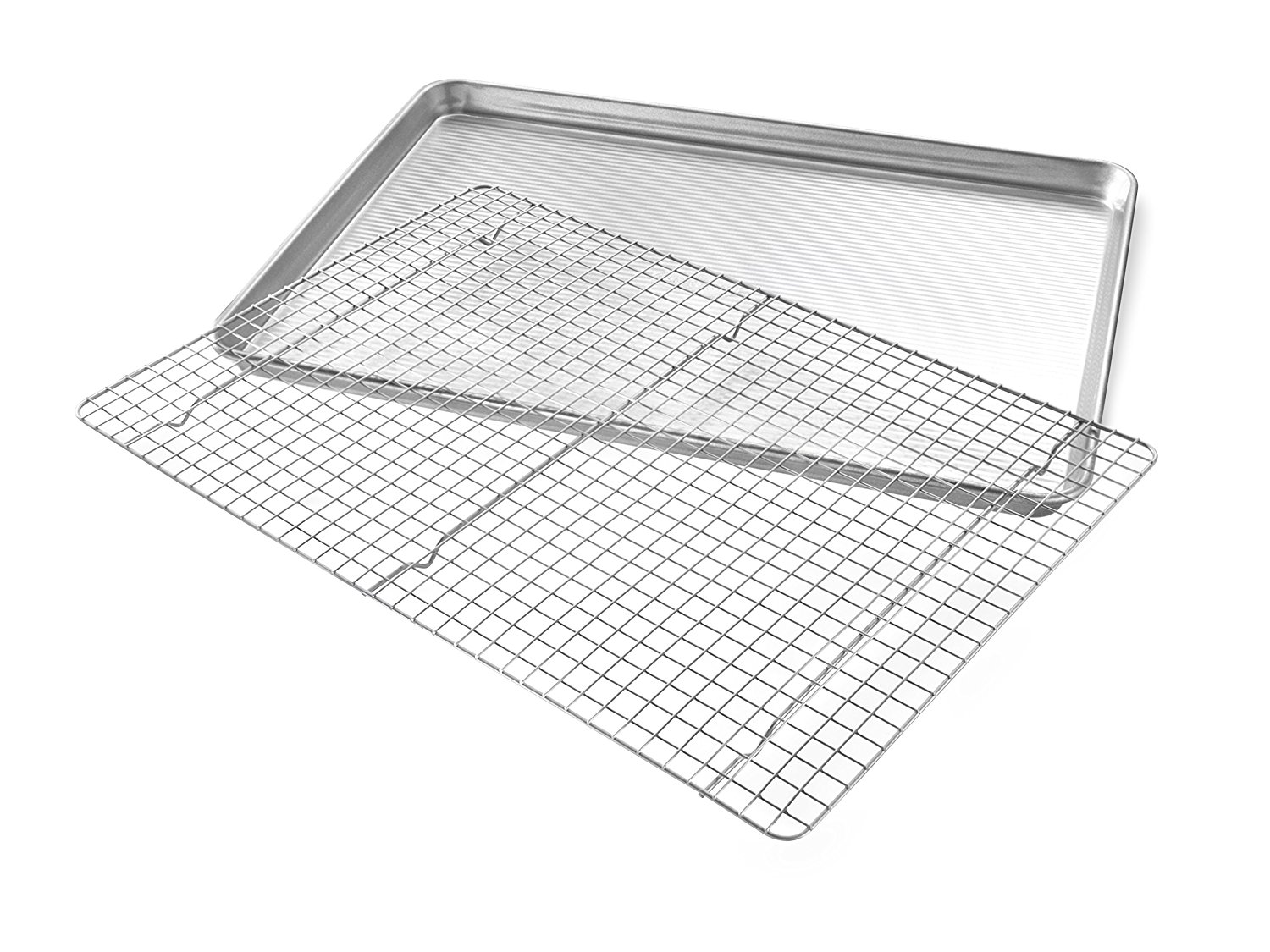 Considering how often I use my saute pans I look for something that is durable, easy to clean, and oven safe. I love my All Clad cookware. The sloped sides make it easy to toss (if you dare!). The 12 inch one I have found to be the most useful for multiple applications.