Pan-Roasted Gluten Free Brussels Sprouts & Bacon
This delicious gluten free side dish is full of caramelized flavor punctuated by tasty bits of bacon and crispy goodness. Pair this dish with pork chops or roasted chicken for a wonderful, low-carb meal.
Prep time: 10 minutes
Cook time: 25-30 minutes
Serves 4-6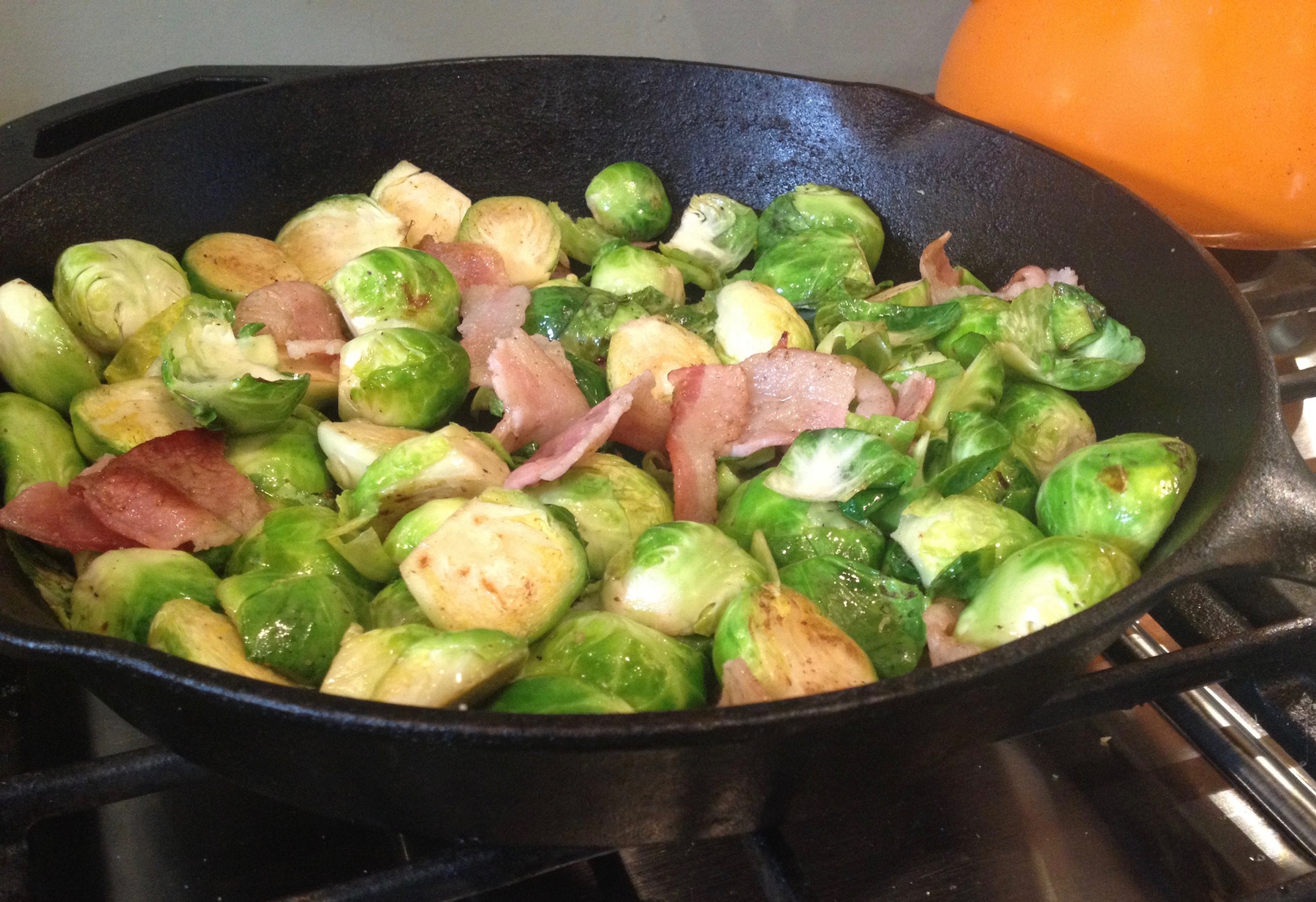 Ingredients:
4 thick-cut bacon slices
1½ lbs. fresh Brussels sprouts, trimmed and cut in half
2 T. extra virgin olive oil.
Sea salt and freshly ground black pepper, to taste.
Directions:
Preheat oven to 400°F.
Cook bacon in a large cast iron skillet over medium-high heat, turning once to ensure it is cooked evenly on both sides. Cover pan with a splatter guard while cooking, if desired.
Remove skillet from heat and place cooked bacon on a wire rack set over paper towels to drain. Once cool, blot bacon with paper towels to remove excess fat before crumbling.
After skillet has cooled slightly, carefully drain the excess bacon fat into an empty can or other heat-safe container. If any fat drips down the side of the skillet, be sure to wipe it off with a damp dish cloth before putting it back on the burner.
In a large bowl, combine Brussels sprouts and olive oil and toss to coat. Season with salt and freshly ground black pepper, to taste.
Heat skillet over medium-high heat and add Brussels sprouts and cook for several minutes until they begin to turn brown. Add the crumbled bacon to the skillet and place in the pre-heated oven. Roast for 20-25 minutes, stirring halfway through, until the sprouts turn a rich, caramelized color.
Remove skillet from oven and serve immediately.
Enjoy!!
Kathy
If you click on any of the links on this blog we will receive a small commission!! Thank you for keeping me blogging!!
I used my Lodge Cast Iron Skillet for this recipe and it turned out amazing. Just make sure you are following all manufacturer suggestions for proper seasoning and caring for your cast iron skillet. I swear by my cast iron skillets and have them in all different sizes, for this recipe I used my 12 inch skillet. Make sure to take the rubber sleeve off the handle before placing it in the oven. Click on the link to pick up the one I used for this recipe!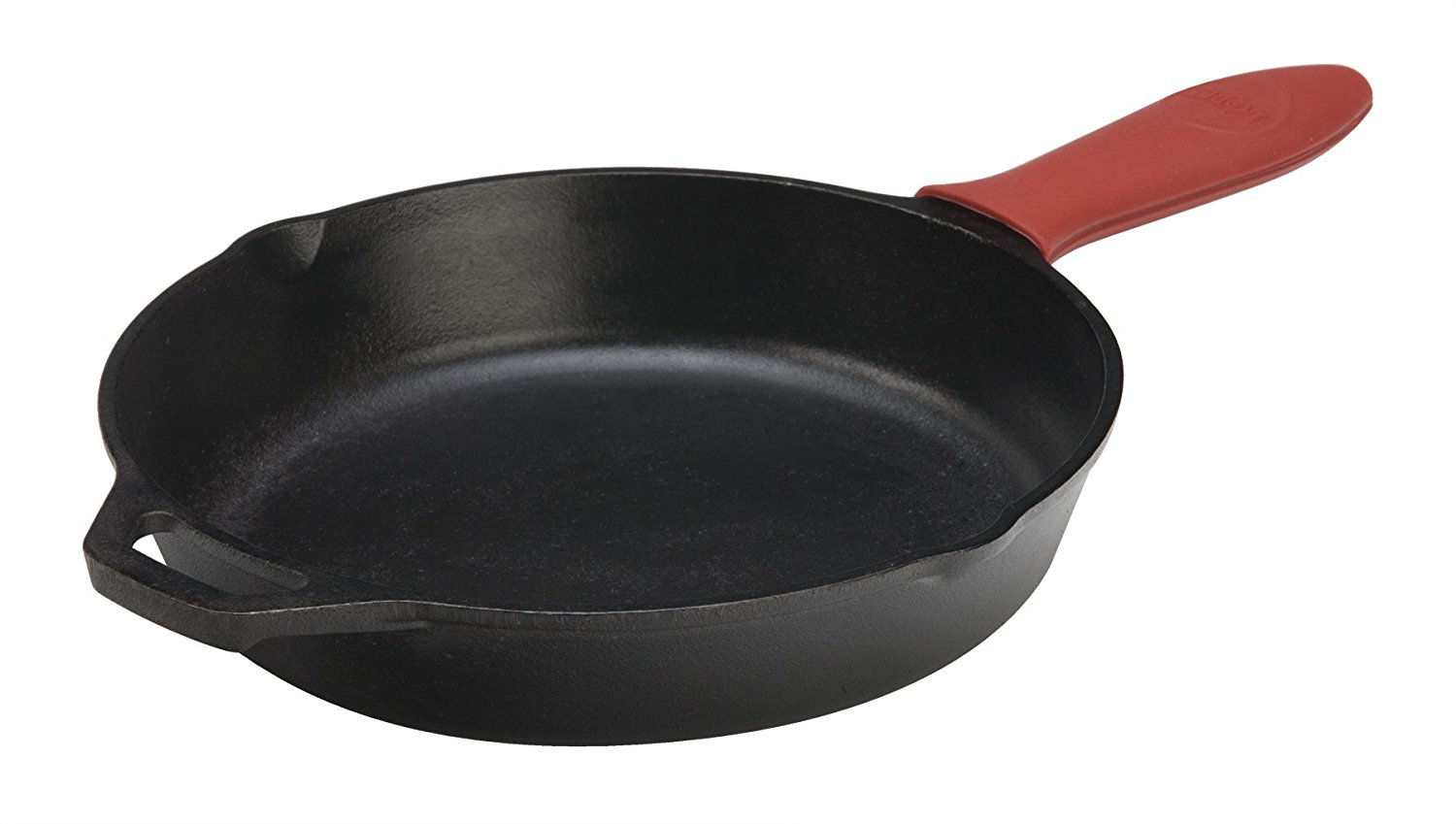 For a good set of mixing bowls I used the Pyrex Mixing Bowls. They are perfect for melting chocolate along with many other applications. They are also not badly priced and come in a variety of different sizes. Click on the link and get some for your kitchen.