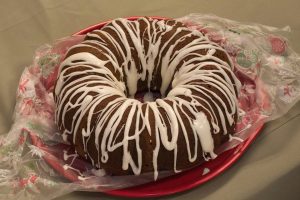 I'm always on the look out for recipes that let you use mixes. Many times they don't translate well from a traditional recipe to gluten free. But this one works beautifully.
You will be very pleased with this cake. Moist and fragrant, it is a real show stopper. I'm going to buy extra canned pumpkin so I can make this anytime I want. Not just during the holidays.
Pumpkin Spice Cake with Apple Cider Glaze
Ingredients:
5 large eggs
3 tablespoons molasses
1 can (15-ounce) pumpkin purée
3/4 cup vegetable oil
1 box gluten free yellow cake mix ( we used King Arthur Flour brand)
1/2 cup tapioca flour
1/4 teaspoon baking soda
1 tablespoon pumpkin pie spice*
Directions:
Preheat the oven to 325°F. Lightly grease a 10 cup Bundt pan (Nordic ware makes the best). I used a non-stick cooking spray to coat mine.
Whisk together the eggs, molasses, pumpkin purée, and oil in a large bowl. Set aside.
Whisk together the gluten free cake mix, tapioca flour, baking soda, and pumpkin pie spice.
Combine the two by adding the wet ingredients to the dry, mixing together, then whisk until smooth.
Pour the batter into the prepared pan by slowly turning it and distributing the batter as evenly as you can all the way around. Use a spatula and move the batter around carefully if you need to make it more even.
Rap the pan on the counter a couple of times to settle the batter and remove any air bubbles.
Bake the cake for 60 to 65 minutes, until the center feels firm when pressed. Use an instant read thermometer and measure the temperature of the center of the cake. It should be between 210 and 212 degrees. If it isn't, return the cake to the oven to bake for a little longer.
Remove the cake from the oven, let it cool in the pan for 15 minutes and then turn it out of the pan to cool completely on a rack. Dust the cake with confectioners' sugar, or glaze it with Apple Cider Glaze. The recipe is below.
Apple Cider Glaze
1 to 2 1/2 tablespoons apple cider
2 to 2 1/2 teaspoons heavy cream
2 cups confectioners' sugar
generous pinch of salt
Place the confectioners sugar and salt together in a medium sized bowl. Drizzle the apple cider over the top and stir with a spoon. Add the heavy cream a little at a time until it produces a thick glaze, a bit thicker than molasses; it should just barely pour.
Slowly drizzle over the top of the cooled cake.
To make your own Pumpkin Spice:
*Substitute 2 teaspoons ground cinnamon, 1/2 teaspoon ground ginger, and 1/4 teaspoon ground cloves. Mix together and proceed as directed on the recipe.
Makes one Bundt Cake: enough for 10 servings
This is an amazing cake. I hope your family enjoys it.
Kathy
If you need a Bundt cake pan that will release every time with no fuss, then you need to get this Nordic Ware pan. The cake popped right out when turned over, which is an amazing feat for gluten free cakes. It's the only one I use now. And it comes in different colors. I love this one!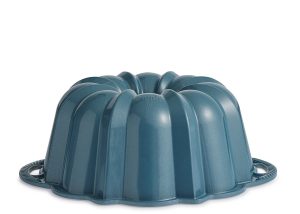 And here is the bundt cake carrier I used to take it to class with me. It traveled like a trooper.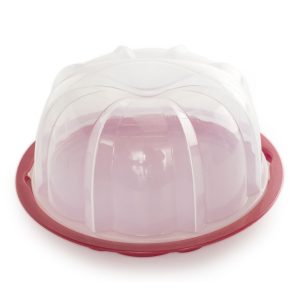 If you don't have an instant read thermometer, here's the one I use. It is very useful for making sure your baked goods have cooked all the way through.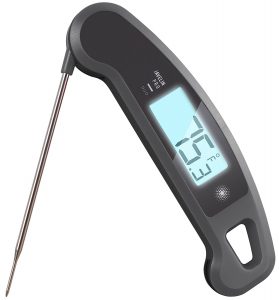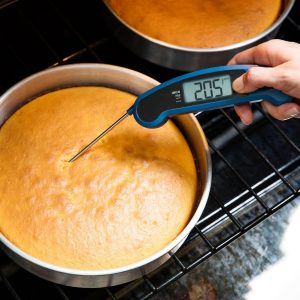 If you click the links on this post, I will receive a small commission for it. Again, I thank you for supporting me in my baking exploits 😉
Kathy